Publications
Featured Product

6th Edition
Author/Editor: Chris Wood and Danica G. Hays
Monthly Specials
---
Read More!
Many of our products include links to Book Reviews or Excerpts, which are also archived in our Career Convergence web magazine.
Career Resource Store
NCDA offers carefully selected products for all career development professionals. Below you will find an alphabetical listing, or you can use the Search feature to search by author, title or keyword.

To make a purchase, use our secure online ordering system, with a convenient shopping cart for all your items.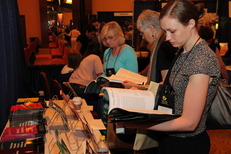 You may also place an order by calling NCDA headquarters toll-free at (866) 367-6232. All purchase orders will require emailing nscrimsher@ncda.org (sorry, no online purchase orders). Please note, NCDA headquarters is closed on Fridays.
Save
Search by author, title, or keyword.