Frequently Asked Questions (FAQs)
Career Development Facilitator Training provides individuals with relevant skills and knowledge to assist others in planning careers and obtaining meaningful work.
Top
Career resources and labor market information
Career planning processes
Basic helping and facilitation skills
Career development models and theories
Informal and formal assessment approaches
Diversity and specific population needs
Development and maintenance of an effective career resource center
Training others and program promotion
Case management and referral skills
Ethical and scope-of-practice issues
Professional and resource portfolios
Cutting-edge job searching
and more. . .
Top
A Career Development Facilitator may serve as a:
Career group facilitator
Job search trainer
Career resource center coordinator
Career coach
Career development case manager
Intake interviewer
Occupational and labor market information resource person
Human resource career development coordinator
Employment/placement specialist
Workforce development staff person
and more…
Top
The Career Development Facilitator Training Program is an intense training program that includes up to 120 hours of instruction. The Training Program is taught by knowledgeable instructors who have been trained in the delivery of the curriculum. The curriculum addresses major career development areas and provides up-to-date resources, references, career-related website and much more. The NCDA Curriculum has been approved by the Center for Credentialing and Education. Individuals that successfully complete the NCDA Training Program are eligible to apply for the Global Career Development Facilitator Credential.
Top
The NCDA Training is available in two modes of delivery. Individuals can attend traditional face-to-face classroom trainings or participate in the eLearning mode of delivery. While the eLearning course is primarily self-paced, there are some face-to-face classroom requirements. Some instructors conduct a hybrid course utilizing more face-to-face instruction with some eLearning instruction.
Top
You will first need to consider what training method you would prefer as well as your location. If you think you would like the eLearning mode of delivery because of your learning style or location please take this brief student self-assessment to see if you are a candidate.
Once you determine the mode of delivery you prefer, check the training calendar for specific dates and locations of a training program.
Top
If you are having trouble locating a course in your area, please Search for Instructors in your area. Sometimes, instructors do not post their cours offerings on the NCDA website. By contacting the instructors in your area you may find the perfect course for your needs.
Top
There are a number of instructors that are willing to conduct customized workshops or offer open entry/open exit programs. You may also want to consider an eLearning course that is not in your area. Some eLearning courses only require one 3- or 4-day face-to-face meeting and the remainder of the coursework is done on your own.
Top
Congratulations on completing the Career Development Facilitator course! You now have the skills and tools that you will need to be successful in providing Career Development Services to others. You may want to consider applying for the Global Career Development Facilitator (GCDF) Credential from the
Center for Credentialing and Education
. The GCDF credential recognizes the education and experience of those working in career fields. Candidates must have successfully completed an approved training program and meet specific education and experience requirements.
Education and work experience requirements are indicated below:
Graduate degree plus an estimated one year of career development work experience;
Bachelor's degree plus an estimated two years of career development work experience;
Two years of college plus an estimated three years of career development work experience; or
A high school diploma/GED plus an estimated four years of career development work experience.
Benefits of the GCDF credential include:
A national/portable credential
A marketable certification
Professional recognition
Clarification of scope and practice
For more information on the GCDF credential, please visit the Center for Credentialing and Education website.
Top
You may want to consider becoming an NCDA CDF Instructor and train others to become Career Development Facilitators.
Top
NCDA Instructors are individuals that have completed one of our approved Instructor Certification Programs. Qualified individuals must be accepted into one of the Instructor Certification Programs which are offered at various dates and locations through the country.
Successful instructor applicants usually have:
5-10 years of career development background
Training experience with adults
Professional affiliations
Presentations/publications of books/training materials
Advanced degrees
The NCDA CDF Instructor Certification Workshop includes:
Three days of instruction on the NCDA Curriculum.
An experiential approach - participants practice teaching the GCDF competencies with feedback from NCDA Master Trainers
.
Once an individual successfully completes the Instructor Training Program and joins the NCDA Instructor Registry, they are ready to instruct their own Course.
Top
You may want to consider becoming an NCDA Master Trainer and train others to become instructors of the NCDA Curriculum.
Master Trainer workshops are typically held every three years. Please check the website periodically for updates, selection criteria, and workshop information. Please note: in order to apply for the NCDA Master Trainer workshop, you must be a member of the NCDA Instructor Registry.
Top
The three tiers are a Master Trainer, Instructor and GCDF (Global Career Development Facilitator) Certification. They are defined below:

NCDA Master Trainer
Trainers are selected through an application process. Selection is based on regional location, commitment, and instructor experience.

Training is scheduled on as "as needed" basis.

There are currently 37 NCDA CDF Master Trainers at this time throughout the United States and Canada.

Certification is provided through NCDA.
NCDA Instructor
Selected through an application process. Selection is based on education, experience, and commitment.

Applicants must meet minimum qualifications as indicated on NCDA website.

Certified Instructors must successfully complete a 24-hour Instructor Certification Workshop given by a certified NCDA Master Trainer.

Certification is provided through NCDA.

Joining the NCDA's Instructor Registry is optional but encouraged.

The registry offers:

Advertisement of your classes on the NCDA Website

Automatic receipt of updates to curriculum

Your name appears on the registry as a nationally certified instructor.

As an NCDA Instructor you are eligible to continue your training and receive the eLearning Instructor Specialty. This specialty will allow you to set up your training program online.
GCDF (Global Career Development Facilitator) Certification
Certification is based on the individual participating in a Center for Credentialing and Education (CCE) approved training for a total of 120 hours. They must also meet education and experience requirements as indicated on CCE's GCDF application (

http://www.cce-global.org/credentials-offered/gcdf-home

).

Certification is provided by the Center for Credentialing and Education (CCE).

Certification is limited to those participants who attend training from a certified instructor.

Certification is for 5 years with recertification requirements of continuing education.

Trainings are provided through, but not limited to, Universities, Colleges, State Agencies, Private Providers
Top
In order to be listed on the NCDA Instructor Registry, you need to contact Mary Ann Powell, NCDA Special Projects Director, and obtain a Instructor Registry Application Form. The initial application fee is $100 and each subsequent year is $50. In addition, Registry members must also be NCDA members. Membership on the NCDA Instructor Registry allows you to promote your programs on the NCDA Website, receive periodic updates via email, access to additional Resource Guides, and a complimentary copy of the curriculum each time it is updated. Curriculum is currently being updated every 3 years. The curriculum is currently being updated and expected completion date is Winter 2016.
Top
Yes, there are requirements that you must meet in order to teach the NCDA Curriculum. In April of 2004, the Center for Credentialing and Education (CCE), began requiring all Instructors to either be a member of an approved Instructor Registry or obtain their GCDF Credential. If an instructor does not meet one of these criteria, their students will not be able to obtain their GCDF Credential. Participating on an Approved Instructor Registry or obtaining your GCDF Credential also requires you to obtain 75 hours of continuing education during the 5-year certification period. It is not necessary that you do both, but you must do one or the other in order to teach the NCDA Curriculum.
Top
The Center for Credentialing and Education (CCE) added the word Global to Career Development Facilitator to reflect the growing popularity of this credential. The GCDF credential is now available in several countries. The credential remains the same in the United States. The term Career Development Facilitator simply means that you have successfully completed an NCDA training program.
Top
This title designates individuals working in a variety of career development settings. Under supervision from a qualified counselor, a GCDF may serve as a career group facilitator, job search trainer, career resource center coordinator, career coach, career development case manager, intake interviewer, occupational and labor market information resource person, human resource career development coordinator, employment/placement specialist, or workforce development staff persons.
Top
GCDF certification is being granted through the Center for Credentialing and Education (CCE), a subsidiary of the National Board for Certified Counselors. Phone (336) 482-2856 to request a CDF application packet or log on to their website at http://www.cce-global.org/.
Top
The counseling profession has made great progress in defining professional counseling and the career counseling specialty through such efforts as NCDA's career counseling competencies and code of ethics, and state licensing and registry requirements. However, several professional groups recognized that many individuals who are currently providing career assistance are not professional counselors. The GCDF credential was developed to provide standards, training specifications and credentialing for these many career providers. The goal was to define and differentiate two levels of career practice, and to clarify the need for supervision of GCDFs by professional counselors.
Top
Initial leadership was taken by the National Occupational Information Coordination Committee (NOICC) through its Career Development Training Institute (CDTI) which had representatives from 15 associations on its Board. Through a CDTI grant to Oakland University, Howard Splete, Judy Hoppin and others developed CDF competencies and an instructor training curriculum. Later various groups worked with CCE/NBCC to develop requirements for the GCDF credential. These organizations, including the National Career Development Association, the National Employment Counseling Association, and the National Association of Workforce Development Professionals, endorsed the GCDF credential.
Top
The NCDA website lists training or trainers in your area. See Training Calendar and Search for Instructors.
Top
Most approved trainers offer flexible schedules including intensive weekend only options. For a list of the online/hybrid Training Programs please visit the Calendar section.
Top
You can purchase the curriculum by visiting the Career Resource Store or by contacting our office toll-free (866) 367-6232. The cost of the Instructor Package is $200 and includes the instructor manual, student manual, and a CD-ROM with resource masters. The student manuals are $100/ea. for quantities up to 19 and $90/ea. for 20 or more manuals.
Top
The Project Director is Mary Ann Powell. She can be reached at the NCDA Headquarters
National Career Development Association
305 N. Beech Circle
Broken Arrow, OK 74012
Phone: (918) 663-7060 or toll-free (866) 367-6232
FAX: (918) 663-7058
E-mail: mpowell@ncda.org
Top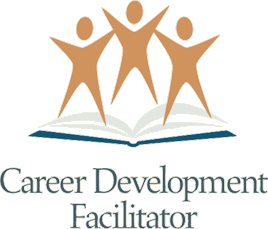 In this section
Find a CDF instructor