Complete Story

OPA announces opposition to marijuana oligopoly ballot initiative
October 29, 2015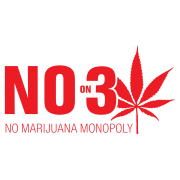 Today, the Ohio Pharmacists Association (OPA), the state organization representing Ohio's pharmacist practitioners, announced their opposition to the Ohio Marijuana Legalization Initiative, Issue 3, which if passed which would place legalized marijuana and a protected oligopoly of select commercial marijuana growers into the Ohio Constitution.
Marijuana, as it stands today, is designated by the United States Drug Enforcement Administration (DEA) as a Schedule I controlled substance, which means it has "no currently accepted medical use and a high potential for abuse."
Additionally, while the United States Food and Drug Administration (FDA) approved one drug containing a synthetic version of a substance that is present in the marijuana plant and one other drug containing a synthetic substance that acts similarly to compounds found in marijuana, the FDA has not approved marijuana as a safe and effective drug for any indication.
OPA, much like the FDA, understands that there is a strong interest in further study on whether or not there are possible medical uses for marijuana, and we strongly support increased research into the potential efficacy of the drug. Yet without solid scientific evidence of benefits of marijuana usage, and with serious concerns about the negative health consequences of marijuana abuse, OPA is unconvinced that marijuana is appropriate or beneficial as a form of treatment for illness or disease. Further, OPA rejects any medical marijuana proposal that removes the function, counsel, and expertise of the prescriber and pharmacist from the prescription process, as Issue 3 does.
"After much consultation with our membership and board of trustees, it is clear that Issue 3 is not only unsafe, but it is just bad policy for Ohio," said OPA Executive Director Ernest Boyd. "If there is going to be a legitimate discussion about marijuana policy or the possible effectiveness of marijuana for medical purposes, then let's have it. But 'Responsible Ohio' bypasses the discussion altogether in an effort to benefit to a few wealthy investors. Issue 3 is a slap in the face to Ohioans who genuinely care about sensible marijuana policy."
As pharmacists are not in the practice of dispensing Schedule I drugs, and as there are significant concerns about the unprecedented marijuana industry protections contained in Issue 3, OPA is pleased to join the Ohioans Against Marijuana Monopolies coalition. OPA urges a NO vote on Issue 3.
OPA, established in 1879, represents more than 4,000 pharmacists, pharmacy educators, and pharmacy students throughout the state. It is OPA's mission to unite the profession of pharmacy and encourage interprofessional relations, while promoting public health through education, discussion, and legislation.
For more information, contact Ernest Boyd or Antonio Ciaccia at (614) 389-3236
---