New Practitioner Experience (NPX) Committee
What is NPX Committee?
NPX is an automatic and free, Ohio Pharmacists Association (OPA) member benefit that provides leadership, advocacy, networking and practice development opportunities to pharmacists in their first 7 years of practice. Not a member? Not a problem.
Vision
To be the launch pad for all new practitioners to achieve personal and professional growth and success.
Mission
The mission of the OPA New Practitioner Experience (NPX) Committee is to serve as a catalyst for the transition from student to pharmacist by providing new practitioners the opportunity to achieve personal and professional growth and success. This will be accomplished through leadership, advocacy, networking and practice development opportunities.
NPX Advisory Team 2021-2022
Chair

Megan (Johnson) Rees, PharmD, BCACP
Clinical Oncology Pharmacist with Summa Health Specialty Pharmacy/Trellis Rx

Vice-Chair

Nira Kadakia, PharmD
Assistant Professor of Teaching in Pharmacy Practice at University of Findlay College of Pharmacy

Member-at-Large

Morgan Behan, PharmD
Ambulatory Care Clinical Pharmacist at UC Health

Member-at-Large

Kay Hoopes, PharmD
Clinical Pharmacy Specialist at the Chillicothe VA Medical Center

Member-at-Large

Dustin Carneal, PharmD
Clinical Pharmacy Specialist, Clinical Lead, and Pharmacy Internship Coordinator at Crystal Clinic Orthopaedic Center





Launchpad Coordinator

Megan Hull, PharmD
Pharmacy Manager with Mechanicsburg Happy Druggist
Emerging Pharmacy Leaders Conference: January 15, 2022
OPA hosts the Emerging Pharmacy Leaders Conference every two years to identify emerging leaders, enhance leadership skills of the participants, and provide motivation to seek greater awareness and involvement in issues confronting the profession and healthcare.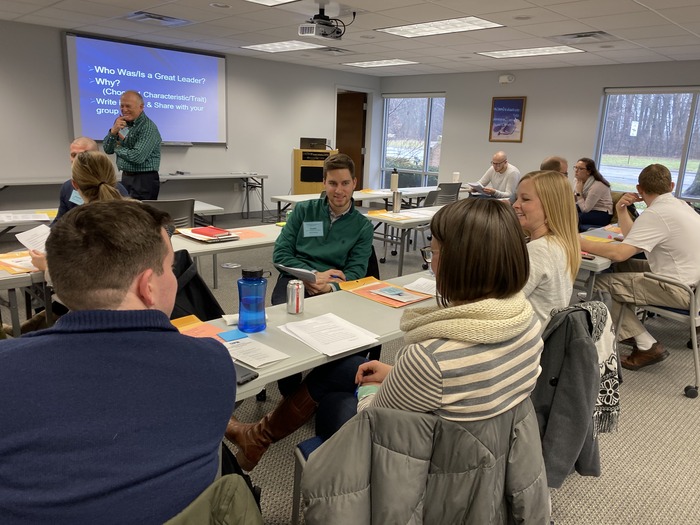 OPA officers, new practitioners and staff share their insights on the value of actively participating in professional associations. Nearly one-third of the previous attendees have later served leadership positions with OPA as officers and committee chairs, with 10 having served as President! Approximately three contact hours of CPE will be provided. Attendees are nominated by individuals who identified leadership qualities.
Following the Conference, a networking event will be sponsored by NPX. Details coming soon!
---
NPX Lunch + Learns
Join NPX for our monthly Lunch + Learn on the 2nd Wednesday of each month. No registration necessary, just watch your inbox the 2nd Tuesday of the month for the Zoom link!
Interested in presenting a Lunch + Learn, NPX wants YOU! Email Megan Rees at mrees@trellisrx.com.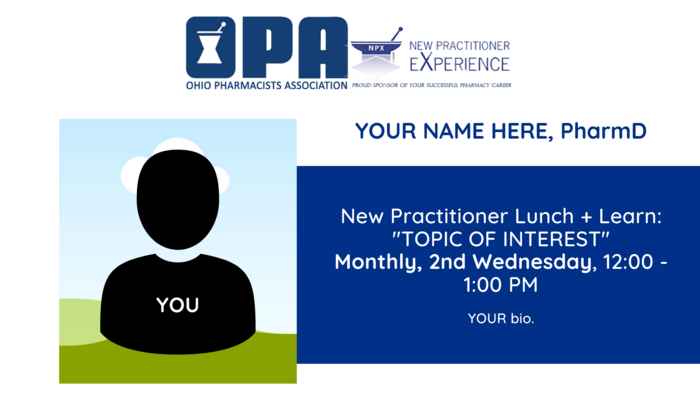 ---
NPX New Practitioner Member Highlight
Complete the Ohio Pharmacists Association New Practitioner Experience (OPA NPX) Member Highlight Survey for a future social media feature. Be sure to follow OPA on social media!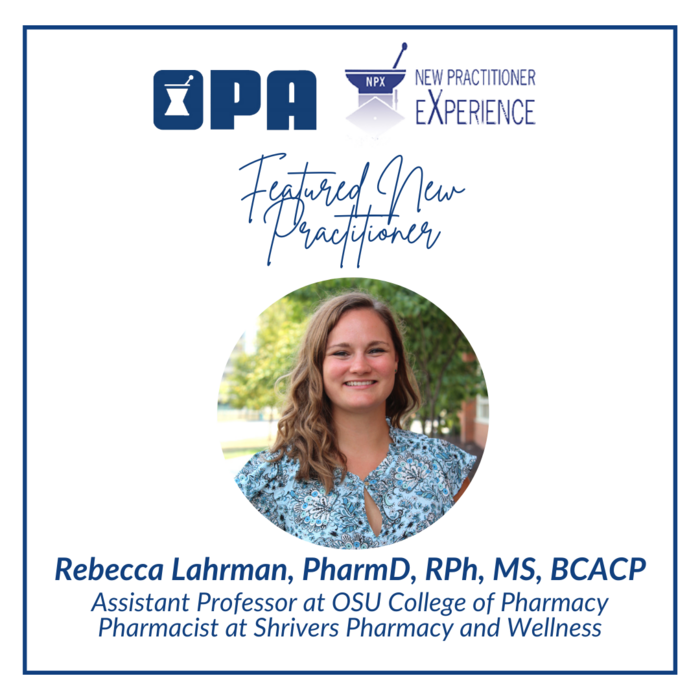 We asked Rebecca- what patient experience impacted you most as a new practitioner? She responded, "Watching the look of relief on patients faces after I instill confidence in them. Some people are terrified of needles, but I can help them learn to test their own blood sugar or injections and it's so satisfying watching their faces. I also remember every patient I've offered a hug to and the sense of relief they had after crying on my shoulder was gratifying. Laughter and tears are better than any medicine that we can give."
---
NPX Launchpad Newsletter
Help us write the next newsletter! Articles may be submitted for Practitioner Profile, Ohio Days or A Taste of Our Kitchen. Have an idea for another article relevant to new practitioners? Sign up today! https://bit.ly/OPANPXLaunchpad21.
You can submit that as well! Articles should be submitted in a Word document to Megan Hull at m-stephan@onu.edu. Photographs for articles should be submitted separately for higher quality. Thank you!