Complete Story

PAC Breakfast Speaker Announced!
The Ohio Pharmacists Association is pleased to announce that
Representative Cliff Rosenberger (R-Wilmington)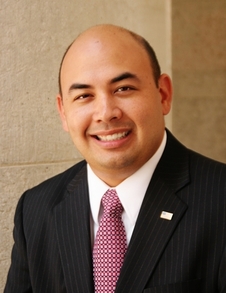 Will be our special guest speaker at the 2014 PAC Breakfast!
State Representative Cliff Rosenberger is currently serving his second term at the Ohio House of Representatives. He represents the 91st House District, which includes Clinton, Highland, and Pike counties, and portions of Ross County.
Rep. Rosenberger is a United States Air Force veteran assigned to the 113th fighter wing of the Air National Guard, which he enlisted in shortly after graduating from Clinton Massie High School. Though originally stationed in Springfield, Ohio, with the 178th Fighter Wing, he transferred to the 113th Fighter Wing of the District of Columbia after accepting a position with the White House in February 2007. He has also served as the national political events coordinator for Governor Mitt Romney's presidential campaign, and Special Assistant to the U.S. Secretary of Interior, Dirk Kempthorne. He received his bachelor's degree from Wright State University in Public Administration and Urban Affairs.
Rep. Rosenberger will discuss several key issues impacting Ohio, as well as address some pharmacy issues currently being discussed in the Ohio General Assembly.

Join us Saturday, April 5, 2014 at 7:00 AM at the OPA Annual Conference & Trade Show at the Greater Columbus Convention Center.
Visit the Annual Conference page to sign up for the conference, or download this registration form if you wish to sign up for only the PAC Breakfast!
Minimum contribution for the PAC Breakfast is $100/person, with all proceeds going to the OPA Pharmacy PAC, which provides campaign funds to candidates who support pharmacist initiatives. Checks should be made payable to "OPA Pharmacy PAC." No corporate checks please.
---