Complete Story

Fight for your profession at Pharmacy Legislative Day!
Pharmacy Legislative Day
October 30, 2013 - Registration now open!
Sheraton Columbus Hotel at Capitol Square and the Ohio Statehouse
Spend a day fighting for your profession! OPA has invited key legislators to address pharmacists and pharmacy students on legislation impacting the practice of pharmacy. This biennial program, in conjunction with the Ohio Society of Health-System Pharmacists (OSHP), will educate you on how to effectively advocate for pharmacy, and include issues such as PBM audits, expanding immunizations, emergency dispensing protocols, provider status, and more. For secure online registration, REGISTER TODAY!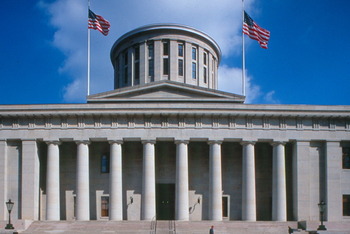 The Ohio pharmacy community, in cooperation with our sponsor, American Pharmacy Cooperative, Inc., have joined together for this special advocacy day to put you in control. Pharmacy Legislative Day is designed to develop open dialogue between pharmacists and lawmakers. Be a part of the important process that will shape our profession.
Prior to the program, OPA will help you schedule one-on-one meetings with your legislators at the Statehouse to discuss pharmacy issues. A tour of the historic Ohio Statehouse will also be offered.
For complete program details, schedule, invited speakers, and a printable registration form, check out our Legislative Day brochure. Register today!
For secure online registration, REGISTER TODAY!

Pharmacy Legislative Day 2013 Brochure.pdf
Make an Appointment with your Legislator
---