Complete Story

Lia Frost Recognized as UNDER 40 Award Recipient
2022 UNDER 40 Award Recipient
Lia Frost, R.Ph., PharmD
The Ohio Pharmacists Association (OPA) announced that Lia Frost, PharmD of Dublin, Ohio, is a 2022 recipient of an UNDER 40 Award in recognition of her leadership, excellence, and vision in the practice of pharmacy. This award was presented at the OPA 144th Annual Conference held April 1-3.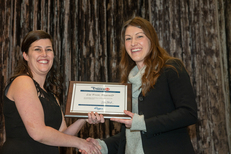 A graduate of The Ohio State University, Frost is currently a pharmacist with The Kroger Co. where she puts her passion for her profession and patients in her community as a priority in her daily practice. She has a desire to find innovative ways to provide care to her patients and meet them where they are in their healthcare journey. She practices with compassion, removes barriers, and ensures patients receive the care they desire. Frost led multiple large scale off-site vaccine clinics for Columbus City Schools, as well as the public at events hosted by The Ohio State University. She served as a coach to her vaccine preparation team, communicated with clinic leadership, and minimized waste to maximize vaccine integrity.
"We are pleased to recognize Lia Frost who has exemplified leadership, excellence, and vision in her practice. She has been a valued member of the Association, and we look forward to her future contributions to the profession of pharmacy," said Ernest Boyd, OPA Executive Director.
OPA, established in 1879, represents more than 4,000 pharmacists, pharmacy educators, and pharmacy students throughout the state. It is OPA's mission to unite the profession of pharmacy and encourage interprofessional relations, while promoting public health through education, discussion, and legislation.
We thank Kroger Health for exclusively sponsoring the 2022 OPA UNDER 40 Recognition Program.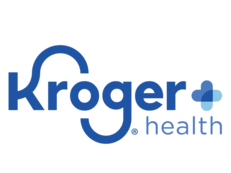 ---