Complete Story

Practitioner Profile - NPX Newsletter Spring 2022
We want to thank Megan Rees and Dustin Carneal for their great impact that they have had within the OPA New Practitioners Experience (NPX) Committee! Here are some of their thoughts on NPX:
Megan Rees, PharmD, BCACP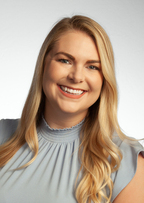 What is your current position and where do you work?
I currently work at Summa Health Specialty Pharmacy/Trellis Rx where I am embedded within the medical oncology office serving as their clinical oncology pharmacist. I am also the residency program director for our PGY-1 Community Pharmacy Residency in Specialty Pharmacy.
Describe your career path.
I went to Ohio State University for both my BSPS and PharmD. After graduation I pursued a PGY1 residency at the University of Toledo focused on ambulatory care, managed care and community pharmacy.
Describe your involvement with NPX and OPA as a new practitioner.
I currently serve as our NPX chair for the 2021-2022 year. Previously I served as our Vice Chair. As a member of NPX I have been involved in variety of events and activities such as scheduling OPA Annual Events, CE opportunities, Lunch + Learns, and TedRx events. I have greatly enjoyed working with OPA and the opportunity to meet various new practitioners throughout the state.
What excites you the most about being a pharmacist/new practitioner?
I am most excited about the projection of the pharmacy profession in the near future. We are at an exciting time in the pharmacy world and I feel like it's just beginning! To be able to be a part of this invigorating movement and witness history being made is what excites me daily about our profession. Now practicing, I have been able to see the impact pharmacists make in patient care and I can't wait to see where we are 5 years from now.
What would you like to share about your life outside of pharmacy?
I currently reside in Medina, Ohio with my husband, Cyle, and our two dogs, Gilly and Basil. We enjoy kayaking, trying out new restaurants and attending any sporting event in Cleveland.
---
Dustin Carneal, PharmD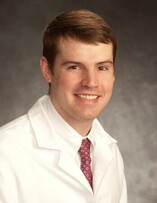 What is your current position and where do you work?
I am the Clinical Pharmacy Manager at Crystal Clinic Orthopaedic Center in Northeast Ohio. Crystal Clinic Orthopaedic Center is a physician owned specialty hospital system with board-certified and fellowship-trained orthopedic and plastic surgeons who perform more than 17,000 surgeries each year at two surgical locations. My roles include leading efforts in transitions of care, antimicrobial stewardship, anticoagulation, pain management, perioperative optimization, informatics, formulary management, and medication safety. This is done through quality improvement projects, multidisciplinary rounds, perioperative visits, discharge counseling, and involvement in system committees.
Describe your career path.
After graduating from Northeast Ohio Medical University (NEOMED) in 2015, I went on to be the first resident at Alliance Community Hospital (ACH). During my residency, I was a Toby Clark Research Award Finalist for my transitions of care residency research project that ultimately led to the creation of a Clinical Pharmacy Specialist position. While at ACH, I aided in the growth of inpatient, outpatient, and ambulatory pharmacy services, while also precepting students, residents, and interns in Emergency Medicine, Transitions of Care, Internal Medicine, Research, and Pharmacy Operations. Following the nomination by students and colleagues I was awarded the NEOMED Faculty Excellence in Role Modeling Interprofessional Collaboration Award and NEOMED Preceptor of the Year Award in May of 2018. In October 2018, I accepted a position as the first Clinical Pharmacist at Crystal Clinic Orthopaedic Center to spearhead innovation and expansion in pharmacy services. During this time, I have also held/currently hold part-time/contract positions as a teaching assistant, retail pharmacist, specialty pharmacist, and staffing agency pharmacist.
Describe your involvement with NPX and OPA as a new practitioner.
I was involved with OPA as student and identified the benefits of being a part of the organization as a pharmacist. I'm excited to take on an active role within OPA and be a voice for pharmacists early in their career through my appointment to the NPX advisory team.
What excites you the most about being a pharmacist/new practitioner?
The opportunity to grow and be mentored by colleagues with diverse experiences.
What would you like to share about your life outside of pharmacy?
This past July I caught and released over 1000 walleye. (Find me on Instagram)
As a new practitioner, what has been the most impactful experience you have had in your career?
The learning opportunities I had a new practitioner while working within small independent organizations like Alliance Community Hospital, Crystal Clinic Orthopaedic Center, and RxPedite Dermatology Pharmacy have been invaluable. I've met many influential people and gained unique skills from these experiences. These two things have been most impactful as they've allowed me to think outside the box when navigating challenges within pharmacy practice.
What has been your most memorable experience with NPX?
I really enjoy meeting with the NPX advisory team and OPA members. In February of 2021, our free TEDRx program was very rejuvenating hearing from pharmacy leaders and amazing preceptors. It truly was a memorable experience.
---