Complete Story

Ryan Schneider takes office as Ohio Pharmacists Association President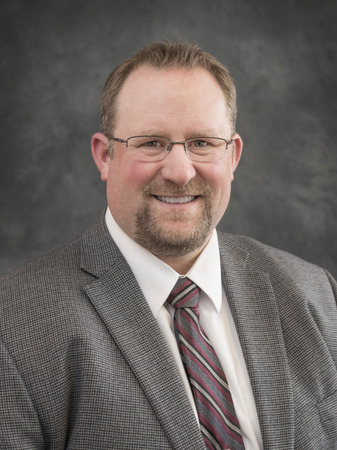 The Ohio Pharmacists Association (OPA) announced that Ryan Schneider, R.Ph., PharmD, PhD of Wapakoneta, Ohio, took office as President at its 140th Annual Conference held April 20-22 in Columbus. He also was awarded the 2018 Pharmacy Leadership Award of the National Community Pharmacists Association, and was honored as a distinguished UNDER 40 award recipient for professional achievements and vision in the practice of pharmacy.
Schneider is Chair and Associate Professor of Pharmaceutical Sciences at The University of Findlay College of Pharmacy. He teaches in several pathophysiology, pharmacology and therapeutics disease state courses offered to fourth and fifth year pharmacy students and co-coordinates the endocrinology and metabolism course. To stay current with contemporary pharmacy practices, Schneider maintains an active community pharmacy practice with Riley Creek Pharmacy in Pandora, Ohio.
Schneider received his doctor of pharmacy from Ohio Northern University in 2005 and his doctor of philosophy in pharmacology from The Ohio State University in 2010.
"Ryan Schneider's passion for pharmacy and association involvement has been an inspiration to many. His commitment and leadership will be a great asset as he leads the Ohio Pharmacists Association," said Ernest Boyd, OPA Executive Director.
"I am honored to serve as President and look forward to working with the exceptional OPA staff, the members of the executive committee and board, leaders of our various committees, the countless committee volunteers, and members at large," said Schneider. "Healthcare in general, including pharmacy, is ripe for disruption. We, as pharmacists, can stand idle and allow the practice of pharmacy to evolve away from its core values, or we can be proactive at identifying solutions that continue to allow us to provide optimal patient-centered care as the drug experts. Through our collective efforts, I truly believe that we can advance the profession of pharmacy for years to come."
OPA, established in 1879, represents more than 4,000 pharmacists, pharmacy educators, and pharmacy students throughout the state. It is OPA's mission to unite the profession of pharmacy and encourage interprofessional relations, while promoting public health through education, discussion, and legislation.
---