Complete Story

OPA's NEW Midwest Independent Pharmacy Expo a success!
Sunday, September 11, 2016 / Education and Expo
The Ohio Pharmacists Association offered an unprecedented event for independent pharmacists at the first Midwest Independent Pharmacy Expo on Sunday, September 11, 2016 at the Makoy Center in Hilliard Ohio.
Because of its success, the second annual Midwest Independent Pharmacy Expo will be held on Sunday, September 24, 2017. Mark your calendars!
The Midwest Independent Pharmacy Expo is the only conference bringing together independent pharmacy in the midwest. OPA offered a variety of continuing pharmacy education sessions focused on understanding the potential value of your practice a
nd how to expand the services you offer.
CPE topics included:
Know The Pharmacy's Value! Determining an Equitable Selling/Purchase Price
Pharmacy Financing
PSAOs and Buying Groups - Getting the Most for Your Money
Pharmacy Ownership Transition: What the Buyer and Seller Need to Know
Pharmacy Compliance Survey 2016
How Genetic Testing By Pharmacists Will Benefit Your Patients

2016 Midwest Independent Pharmacy Expo Brochure
2016 Midwest Independent Pharmacy Expo Learning Objectives

2016 Exhibitors and Sponsors:
Silver Sponsor: RDC
Exhibitors:
American Pharmacy Services Corporation
National Community Pharmacists Association
Pharmacists Mutual Companies/PMG
PRS Lattanzio Consulting Group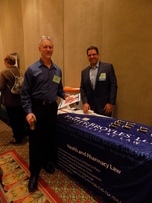 Who attended?
Attendees were new to independent pharmacy, established professionals interested in becoming pharmacy owners, seasoned veterans, and key decision makers in independent pharmacy with vendors supporting independent pharmacy.
Why should you participate in the 2017 Independent Pharmacy Expo?
Learn about new opportunities in the profession.
Discover what current and new vendors can offer the independent pharmacist.
Meet face-to-face with other professionals who also have a passion to serve their community and patients as independent pharmacists.
Gain CPE, specialized for independent practitioners.
Come to this local, one-day event; close to where you live and work.
Vendors will have a chance to connect with independent pharmacists in the Expo's exhibit hall. If you are an independent pharmacist or work with independent pharmacists, then plan to attend! If you are interested in exhibiting, secure your exhibit booth by completing this application - Midwest Independent Pharmacy Expo application
Midwest Independent Pharmacy Expo contract
2017 Midwest Independent Pharmacy Expo exhibit hall and promo
Questions about exhibiting or available sponsorships? Contact Janice Johnson at 614.389.3236 or jjohnson@ohiopharmacists.org. to discuss one of the limited opportunities to sponsor this event.
---