Complete Story

March 2016 OPA Extern Profile: Sarah Anderson
Sarah Anderson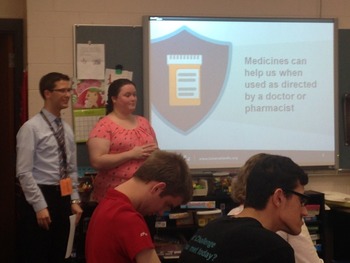 E-mail: sanderson@cedarville.edu
Pharmacy School: Cedarville University
Undergraduate degree/institution: Applied Mathematics, Chemistry minor at the University of Akron
Rotation Month at OPA: March 2016
How did you get interested in the profession of pharmacy?
I have been interested in pharmacy ever since I was little. I remember going to the small drug stores to pick out various items and remember seeing the men and women in white coats and wondering what they were doing behind the counter. In high school, I attended the University of Toledo's 2nd annual pharmacy camp and sealed the love of pharmacy that week. Pharmacy is the perfect combination of personal interactions and scientific knowledge for me; and I know that every day I am excited to wake up and learn more about the profession in order to serve my future patients.
Why did you choose OPA as a rotation site?
OPA has been one of my interests since starting pharmacy school. I have always had an interest in law and politics. OPA provided a platform to learn and expand my little knowledge on pharmacy rules and regulations. I have grown as an advocate in the profession of pharmacy to the point of being comfortable enough to speak to state and federal legislators. I owe this confidence to OPA and this is one of the main reasons I chose OPA as a rotation site.
What was the most significant or surprising experience at OPA?
The most significant experience at OPA has been the vast amount of team work that goes into preparing for the Annual Conference. From finding volunteers to exhibitors and speakers, every small detail goes on behind the scenes. I enjoyed experiencing all of the steps along the way in preparation for the Annual Conference.
What other pharmacy associations/organizations do you belong to?
American Pharmacists Association
American Society of Health-System Pharmacists
Phi Lambda Sigma
Hobbies:
Racquetball, visiting National Parks, knitting, and my Shih-tzu puppies
---