Complete Story

CE at Sea - Mediterranean Cruise
Mediterranean Cruise CPE Descriptions added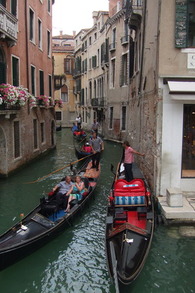 OPA CE at SEA
September 24 - October 4, 2015
From $ 3,995.00 per person including airfare* (from Ohio)
*airfare from other states will be advised upon registration
Enjoy an exciting learning experience onboard the
Royal Caribbean "Splendour of the Seas" in the Mediterranean Sea
Italy ~ Croatia ~ Turkey ~ Greece
Earn 6 hours of CE.
With its seven-story lobby, amazing Solarium with retractable roof, and thousands of windows, the Splendour of the Seas is an amazing ship. Travel to exotic locations in style, and bask in the relaxation that comes along with a great vacation. This ship is equipped to ensure that you enjoy yourself to the fullest - and there's something for everyone! Delicious food served in glass-walled dining rooms, amazing entertainment, and the best service around - plus the stunning backdrop of the ocean and the historic towns the ship will take you to - all combine to make the Splendour of the Seas the ideal vessel for your ideal vacation!
OPA CE at Sea - 2015 Mediterranean Cruise Brochure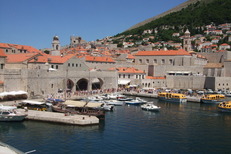 Deposit and Final Payment: A initial deposit of $500.00 per person is due along with your $195.00 per person seminar registration fee and optional insurance payment to secure your reservation. A second deposit of $500.00 is due April 2, 2015. Final payment is due on or before June 17, 2015.
For more information and to book your cruise, contact Pat at World of Travel at pat@worldoftravel.com or 614.451.4882 Ext. 202.
---