Complete Story

New Practitioner Experience News Spring 2022



OPA New Practitioner Experience (NPX) Committee Launchpad

Spring 2022

Welcome to the NPX Launchpad
This quarter's newsletter features our outgoing advisory team members and some tips to help you prepare for the Ohio Pharmacists Association Annual Conference, April 1-3, back to the LIVE format!
You will also find news on upcoming events within OPA, as well as updates from our various committee liaisons to keep you in tune with the Association.
Check out our featured articles:
We hope you enjoy the NPX Launchpad and we invite each of you to take the next step in your professional growth by getting involved with NPX today!
Sincerely, your NPX Advisory Team,
Chair: Megan (Johnson) Rees, PharmD
Vice-Chair: Nira Kadakia, PharmD
Member-at-Large: Morgan Behan, PharmD
Member-at-Large: Dustin Carneal, PharmD
Member-at-Large: Kay Hoopes, PharmD
Launchpad Coordinator: Megan (Stephan) Hull, PharmD
---
New Practitioner Profile

We want to thank Megan Rees and Dustin Carneal for their great impact that they have had within the OPA New Practitioners Experience (NPX) Committee! Here are some of their thoughts on NPX:
Megan Rees, PharmD, BCACP
What is your current position and where do you work?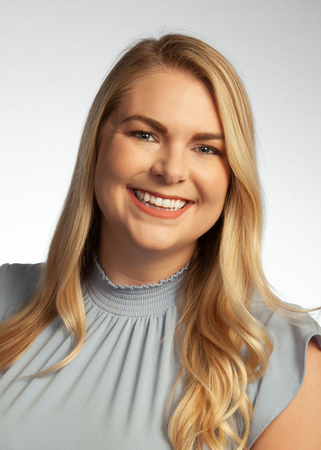 I currently work at Summa Health Specialty Pharmacy/Trellis Rx where I am embedded within the medical oncology office serving as their clinical oncology pharmacist. I am also the residency program director for our PGY-1 Community Pharmacy Residency in Specialty Pharmacy.
Describe your career path.
I went to Ohio State University for both my BSPS and PharmD. After graduation I pursued a PGY1 residency at the University of Toledo focused on ambulatory care, managed care and community pharmacy.
Describe your involvement with NPX and OPA as a new practitioner.
I currently serve as our NPX chair for the 2021-2022 year. Previously I served as our Vice Chair. As a member of NPX I have been involved in variety of events and activities such as scheduling OPA Annual Events, CE opportunities, Lunch + Learns, and TedRx events. I have greatly enjoyed working with OPA and the opportunity to meet various new practitioners throughout the state.
---
How to Conference: A (Brief) User Guide
By Nira Kadakia, PharmD, BCACP
The past two years have brought about innovative ways to socialize and grow your professional networks as COVID-19 caused cancellations of in-person events and activities or moved events to online-only formats. These events include professional conferences. As the Ohio Pharmacists Association Annual Conference and other professional meetings return to in-person formats, you may find you have forgotten "how to conference." Here are some tips and tricks to help prepare you for these networking events.
Prepare beforehand.
Attending a conference may require out-of-town travel and accommodations. Purchase travel tickets and any necessary accommodations well before the conference to ensure you have a way to get where you want to go and have a place to stay once you get there. Think about what you need to bring for the conference – clothes, business cards, a water bottle, snacks, note-taking tools, etc. Part of the preparation includes making sure you're actually registered for the conference. Story time: one time, there was a professional meeting in a different city. I was so excited to visit this city that I unknowingly forgot to register for the conference ahead of time and ended up paying a lot more for my conference registration since it was last minute. Learn from my expensive mistake!
---
A Day in the Life of an Ambulatory Care Pharmacist at UC Hoxworth
By Benjamin McGinnis, PharmD Candidate 2022
Being an ambulatory care pharmacist at the University of Cincinnati Hoxworth Center is a very rewarding, as well as challenging, career. In the UC Hoxworth pharmacist-led anticoagulation and pharmacotherapy clinics, pharmacists get the opportunity to provide primary care, adding more eyes on each patient in addition to their physicians to provide high-quality healthcare. In our anticoagulation clinic, pharmacists can check INRs and manage warfarin therapy as the INR results warrant a change. In our pharmacotherapy clinic, pharmacists can initiate, titrate, or discontinue medications related to the specific disease state the physician has asked us to help manage. For example, a patient referred to our clinic for the management of T2DM with an A1c of 10% with monotherapy of metformin could come to our clinic and potentially be started on other medications such as a GLP-1 agonist or an SGLT2i in addition to metformin. Hearing success stories of patients getting better control of their comorbid conditions is one of the most rewarding parts of a career at UC Hoxworth. Every day offers a new challenge to figure out what a patient has done in the past and how we can help them succeed in their goals to achieve better control of their health.
---
News & Upcoming Events
Join NPX for our monthly Lunch + Learn on the 2nd Wednesday of each month. No registration necessary, just watch your inbox the 2nd Tuesday of the month for the Zoom link!
Interested in presenting a Lunch + Learn? NPX wants YOU! Sign up HERE.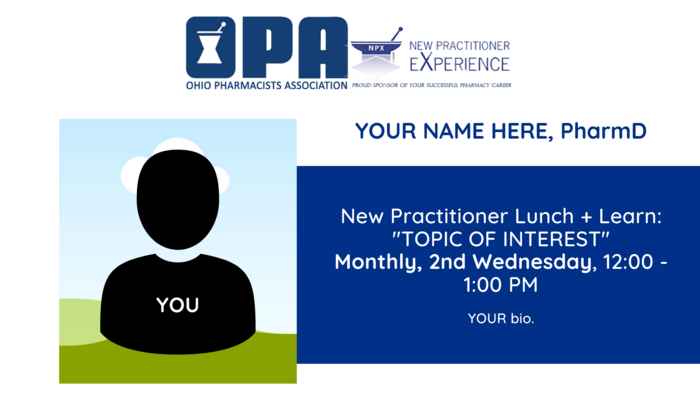 ---
February 3 - April 8: EduCon 2022 Virtual, co-hosted with Alliance for Pharmacy Compounding
This virtual event is focused on best practices in compounding and offers 11 CPE hours for pharmacists and pharmacy technicians -- and it's all aimed at ensuring your team practices with high competence and integrity! Sessions will be available on-demand until April 8, 2022.
We're back- IN PERSON- for OPA's 144th Annual Conference and Trade Show in Columbus, April 1 – 3, 2022… and it's going to be better than ever! Attend the Annual Conference in person and get back to all of your favorite parts of the conference -- networking and reconnecting with colleagues and friends; interacting with exhibitors at OPA's Trade Show; participating live at the House of Delegates; hearing from an Ohio legislator at the PAC Breakfast; congratulating award recipients and newly installed officers; and of course, engaging with speakers at our cutting-edge CPE sessions. But, this year you won't need to worry about deciding between sessions! In addition to conference attendance in Columbus, you will have full access to on-demand CPE sessions from April 8 to June 8, 2022 via Attendify's app and virtual platform.
Not comfortable meeting in person, but don't want to miss out on the best CPE around? No problem, OPA is here for YOU! More than 30 hours of selected CPE programming will be available in a home-study, on-demand format from April 8 through June 8, 2022. Recorded live at OPA's Annual Conference April 1 – 3, on-demand sessions will be available beginning April 8! Watch sessions presented at the Annual Conference when it's convenient for you, in the comfort of your own home or office.
OPA is pleased to announce its live training program for pharmacists who plan to administer the following long-acting or extended-release dangerous drugs permitted by Ohio Revised Code 4729.45:
Opioid antagonist used for treatment of drug addiction or alcohol dependence and administered in long-acting or extended-release form;
Antipsychotic drug administered in long-acting or extended-release form;
Hydroxyprogesterone caproate for pregnant women;
Medroxyprogesterone acetate for non-pregnant women;
Cobalamin.
Seating is limited. If training program is full, please complete the interest form found under the program description on the Education tab of the OPA website. Future trainings will be offered based on demand.
The Ohio Pharmacists Association was instrumental in the passage of HB 394 which allows Ohio pharmacists and pharmacy interns to administer all immunizations recommended by the Advisory Committee on Immunization Practices (ACIP) of the Centers for Disease Control and Prevention (CDC) to individuals 7 years of age and older.
Pharmacists and pharmacy interns desiring to give immunizations must:
complete the home-study activity with a passing grade of at least 80%: Vaccine-Preventable Diseases: Overview and Recommended Immunizations
(ACPE 0129-0000-20-062-H06-P, 0.5 CEU)
successfully complete the live training session (ACPE 0129-0000-21-068-L06-P, 0.55 CEU)
show proof of current certification in CPR; if not yet certified, complete a CPR course through your local American Red Cross or American Heart Association chapter
---
Get Involved with the Launchpad Newsletter
Help contribute to the next Launchpad newsletter! Articles may be submitted for Pharmacy Trivia, Rx Impact, Financial Future, and Ohio Days. Have an idea for another article relevant to new practitioners? You can submit that as well!
Sign up for upcoming articles HERE.
Articles should be submitted in a Word document to Megan (Stephan) Hull at [email protected]. Photographs for articles should be submitted as attachments for higher quality reproduction. Thank you!
---