Complete Story

NPX Blue Jackets Game - Order by October 31
NPX Upcoming Event: Columbus Blue Jackets Hockey Game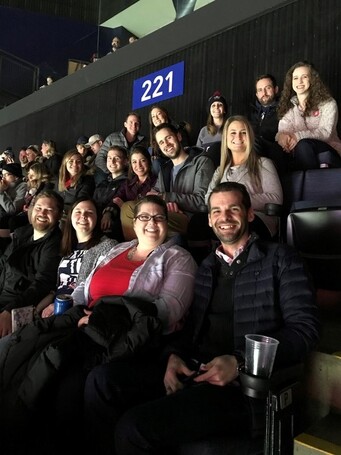 Join us for Fun and Networking!
Saturday November 10, 2018
5:30 Networking at Gordon Biersch
7:00 PM at Nationwide Arena
The New Practitioner eXperience has tickets for the Columbus Blue Jackets vs. New York Rangers! The puck drops at 7:00 pm, but we will meet at Gordon Biersch at 5:30 to network and walk to the arena.
The New Practitioner eXperience is offering a discounted rate of $32 to all new practitioners as a fun way to get to know each other and enjoy a great game. Bring your friends, colleagues, and significant others and join us for a relaxed night out!
Order your tickets by Wednesday, October 31 to reserve your seat in our block. We have limited tickets available on a first-come first-serve basis, so reserve your tickets today!
We can't wait to see you there!
---