Corrections
National Institute of Corrections
This training program is designed for six-person teams that comprise a variety of individuals whose jobs entail offender and ex-offender workforce development. Participants are trained in 12 competencies related to workforce development and receive instruction regarding training other offender employment service providers in workforce development and career facilitation. Students may be eligible to apply for certification as a Career Development Facilitator.

For more information, please read ''NCDA Plays Key Role in Delivering CDF Training to Persons who Work with Offenders'' by JoAnn Harris-Bowlsbey, published in NCDA's online webmagazine, Career Convergence.
Administrative Guide & Forms
Administrative Guide (PDF 129KB)
The Administrative Guide for the Offender Workforce Development Specialist Training is the training that NCDA offers for the National Institute of Corrections and outlines their requirements, etc.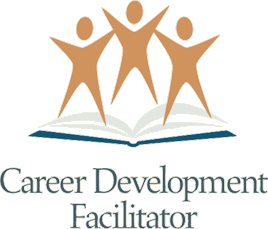 In this section
Find a CDF instructor