Calendar
Instructor certification Programs
Anyone who is interested in becoming an instructor for the Career Development Facilitator (CDF) training program may apply to participate in one of the 3-day instructor certification programs listed below. The qualifications needed to be accepted for a CDF Instructor Certification Workshop can be found under Becoming an Instructor.
Typically, the cut-off date for accepting applications is 4-6 weeks prior to the training. Please contact directly the trainers listed for each CDF Instructor Certification Workshop below. They will provide you with application forms and additional information (such as locations and starting times) about each workshop.
The cost to participate in an Instructor Certification Workshop is $1500. The cost includes a CDF Instructor Manual/eLearning Resource DVD.

Custom Instructor Certification Workshops may be available by contacting a Master Trainer: Use the "Find a CDF Instructor" search function on the right and change "Type" to Master Trainer. Use the resulting contact information to select a Master Trainer to inquire about custom instructor certification workshops.
NOTICE: As of July 1, 2012. All NCDA CDF Instructor Certification Workshops must be conducted as one integrated Instructor Workshop at a cost of $1500 (including traditional and eLearning training).
PLEASE NOTE: In order to utilize the NCDA CDF Curriculum, CDF Instructors must successfully complete the 1-day eLearning Instructor Workshop OR complete the fully integrated CDF Instructor Workshop which includes training on both the Traditional Curriculum and the eLearning Resource DVD.
May
May 21-24, 2013
TRADITIONAL/eLEARNING
Little Rock, Arkansas
June
June 12-14, 2013
TRADITIONAL/eLEARNING
Aiken, South Carolina
July
July 5-7, 2013
TRADITIONAL/eLEARNING
Boston, Massachusetts
July 18-20, 2013
TRADITIONAL/eLEARNING
Boise, Idaho
August
August 15-17, 2013
TRADITIONAL/eLEARNING
Long Beach, New York (Long Island)
September
September 12-14, 2013
TRADITIONAL/eLEARNING
New Orleans, LA
October
October 18-20, 2013
TRADITIONAL/eLEARNING
Denver, Colorado
October 23-25, 2013
TRADITIONAL/eLEARNING
Ocean City, New Jersey
October 24-26, 2013
TRADITIONAL/eLEARNING
Philadelphia, Pennsylvania
November
November 14-16, 2013
TRADITIONAL/eLEARNING
Dallas, Texas
January
January 16-18, 2014
TRADITIONAL/eLEARNING
Orlando, Florida
February
February 1-3, 2014
TRADITIONAL/eLEARNING
Baltimore, Maryland
April
April 10-12, 2014
TRADITIONAL/eLEARNING
Chicago, Illinois
May
May 1-3, 2014
TRADITIONAL/eLEARNING
Las Vegas, Nevada
June
June 17-19, 2014
TRADITIONAL/eLEARNING
Long Beach, California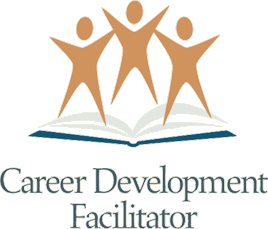 In this section
Find a CDF instructor