CDF 2012 Award Winners
2012 NCDA Outstanding Career Development
Facilitator Award winner:
Beverly Wilbanks
2012 NCDA CDF Champion Award winner:
Fran Sibley
Beverly Wilbanks
The National Career Development Association is pleased to award the 2012 NCDA Outstanding Career Development Facilitator Award to Beverly Wilbanks.
Beverly is completing her sixth year as a middle school career specialist at a rural middle school with an enrollment of 960 students. She performs at an exceptional level where her quality of work is of utmost importance to her - and it shows! Here is a sample of her accomplishments:
Works with Career Exploration teacher to provide accurate cluster information, resources, assessments, and interpretations
Coordinates on-site shadowing experiences and virtual job shadowing
Pioneered a Career Dress-Up Day for teachers and staff to coincide with Halloween
Participates in NCDA Poetry/Poster Contest
Exceptional use of business partners
Created the Lunch-n-Learns for ongoing business interaction with students
Meets with grade level academic departments to integrate career concepts
---
Fran Sibley
It is with great pleasure that NCDA awards the 2012 NCDA CDF Champion Award to Fran Sibley.
Ms. Fran Sibley completed the proscribed NCDA CDF curriculum and was awarded the GCDF designation in 2006. Fran always believed in the value of the GCDF certification and in 2006 made the decision that all frontline staff employed by M-HRDI would be provided the opportunity to obtain the credential. Beginning in that year and continuing for the next three years, nearly 100 M-HRDI staff completed the CCE approved NCDA CDF Curriculum.

For a brief period in the last decade, the state-directed workforce development agency supported and encouraged workforce professionals to obtain the GCDF credential. They even went so far as providing funding to subsidize tuition costs. When that funding evaporated many organizations ceased to encourage their staff to acquire the credential, while others opted instead for a lower cost self-certification model. Not Fran Sibley; she found alternative funding to ensure that her staff continued to have the opportunity to become GCDF's. Because of these efforts, M-HRDI has the highest percentage of credentialed GCDF's of any workforce development organization in Michigan.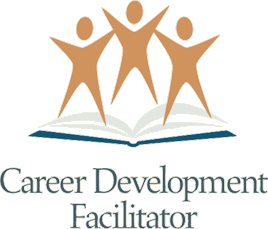 In this section
Find a CDF instructor
Training Calendar
August 31 - December 30, 2015
eLEARNING/HYBRID
Flexible Schedule/Can Be Arranged
September 1 - December 1, 2015
eLEARNING/HYBRID
Flexible Scheduling
September 1 - December 22, 2015
eLEARNING/HYBRID
Flexible Schedule/Can Be Arranged