TECH TIPS
Provided by the NCDA Technology Committee, these technical tips are short lessons on some of the newest technology tools, trends, and apps, and how they can be used by career practitioners in a variety of contexts.
Drag, Drop, and Create Your Own Website
Itching to create a website for your career center or private practice, but don't want to pay a web designer and are too intimidated to DIY? An abundance of possibilities are available, including a site maker called Weebly. If you can drag and drop icons with your mouse, you can create an attractive website. The free version offers you dozens of themes and the ability to easily add text, images, links, files, forms, blogs, and more. Grab the feature you want from the options and drag/drop it to where you want it to go. Add your content and away you go! For more information access the Beginners Guide for http://help.weebly.com/beginners-guide.html
Tip Provided by Dr. Janet Wall, careerfacilitator@janetwall.net
---
NCDA's NEW Conference App
Get the most out of NCDA's conference in Long Beach! Download the NCDA conference App on your Android or iPhone/iPad mobile device. You can find the App at the Google Play Store or the iOS store. To locate the App, just search for NCDA. When you first log in, you will be prompted to set up an account. You don't have to set up an account, but registering ensures you have full access to all of the App's features. The App will allow you to create a custom schedule, take notes at sessions, and to post your electronic business card. You can also sign up to receive notifications of room changes or other updates. The event is accessible to BlackBerry devices, Windows Phone users, and desktop computers through a web-based version: https://event.crowdcompass.com/ncda-gcdc14
Watch for additional use of the NCDA App at future events, such as Career Practitioner Institutes.
Tip Provided by Paul Timmins, timmi004@umn.edu
---
Sending Large Files for Free
Career development practitioners occasionally want to send large files via email, such as sharing conference presentation handouts with participants, editing documents with colleagues, and job search instructions to students. Most email programs limit the size of the file that can be attached. Instead of emailing a large file, you can zip it (i.e., compress it) with a free program such as Zip Central. The person receiving a zip file needs to download Zip Central of a similar application to "unzip" and access the contents.
There are also free web-based tools, including File Dropper and Transfer Big Files . Register for an account and then upload your large files. Your recipients can download the files to their computers using the link provided.
Tip Provided by Dr. Janet Wall, careerfacilitator@janetwall.net
---
Using Word Clouds to Project Your Career Image
In today's society, creating an image in online social networking accounts is important when job searching. One technique to try when creating an image: ask 10 people what top three words come to mind when they review your LinkedIn account. Enter all 30 words into a word cloud program, such as Wordle.net. Once you have entered all 30 words, those that were repeated the most frequently appear the largest in the image. Now your image can be added to your profile. This will give you a visual representation of how you are portrayed on your LinkedIn account.
Tip Provided by Dr. Lynne Orr, orrl@wpunj.edu
---
Go Green with Bamboo Paper
Looking for a convenient way to capture notes on your smartphone or tablet? Bamboo Paper is a free digital notebook app that is available for Apple iOS and Android. It allows you to not only draw and write, but also add annotations and images. Think about the possible uses to turn your mobile device into a workshop sign-in sheet, conference session notepad, or daily task list. Use a stylus, or just the touch screen, to add and edit content. You can export your notes to a cloud service like Dropbox, and share your work via email or social media.
Tip Provided by Dr. Melissa A. Venable, melissa.a.venable@gmail.com
---
Using Screenshots to Enhance Your Work
If you want to add pizzazz to your PowerPoint slides or documents, adding a screenshot — a picture of something from a website or on your computer — can be very useful. It's easy to copy your whole screen, but many times that's not what you want. Check out JING. Using this free program you can "snip" any portion of your screen that you want, and then add text, highlight different parts of the "picture," and insert it into your file. This program can also help you record a screencast, or video of your screen and cursor movement.
Tip Provided by Dr. Janet Wall, careerfacilitator@janetwall.net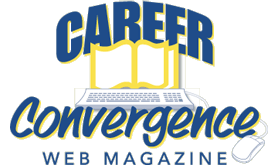 In this section
Search Archives