Government Articles
By Eraina Schauss
Unlike many positions in the private sector, the federal government has a very specific and lengthy process it uses to screen and identify potential hires. Career services practitioners can share these steps and tips with clients so as to achieve a fruitful federal career.
Complete Article >
---
By Larry Robbin
This article focuses on strategies to increase employment motivation among people that are resistant to going to work. These individuals are the hard-to-employ. The article includes practical ideas that will increase their employment motivation.
Complete Article >
---
By David W. Edwards, Sr.
Establishing a Veterans Center on a college campus is vital to successfully attracting veteran and military students in attending that university. Four essential elements of the center include 1) the university makes it a priority; 2) the staff are committed to serving these students; 3) the VA Work Study program is utilized; and 4) constant communication between the center and the veterans.
Complete Article >
---
By Krysta Kurzynski and Seth Hayden
The NCDA Veterans Committee is actively addressing the needs of service members transitioning to civilian life. One suggested activity on college campuses is a veteran-specific transition course. Based upon emerging research, practitioners could contribute career development activities in these courses to develop engagement with this population.
Complete Article >
---
By Heather Robertson
Military members were surveyed regarding their experience transitioning to civilian employment, life satisfaction and demographic features. Specifically midlife veterans and college student veterans were surveyed. Findings include a discussion of group differences and transition variables. Implications for career practitioners working with veterans are addressed.
Complete Article >
---
By Jessica Carter, Zach McGrain and Aaron Sturgill
The GOP will hold majorities in both the U.S Senate and U.S. House of Representatives as the 114th Congress convenes. This means a Republican controlled congress will most likely expend energy on executive branch employment issues. The purpose of this article is to inform and update the reader on several agenda items that may affect labor and employment in 2015.
Complete Article >
---
By Alicia Kramer Durham
Entrepreneurship can be an excellent option for individuals in transition. It can also be a challenging career path. This article presents steps and resources (including many government agencies) career counselors can use to help potential Entrepreneurs develop a sound business idea and an educated plan.
Complete Article >
---
By Meagan Kittrick
Public libraries are community hubs, providing essential job seeking support services and resources. This article provides information on common career development resources at public libraries that may be available to you and your clients, as well as highlights how one library, Cuyahoga County Public Library, is leading this process.
Complete Article >
---
By Kathryn Troutman and Lisa Andrews
This article explores how career development practitioners can help student veterans, by reaching out to them very early in their higher-education experience, and guiding them to a wise choice of college major or vocational program.
Complete Article >
---
By V. Scott Solberg, Eleanor Castine, and Bridget Brown
This article highlights the Workforce Innovation and Opportunity Act (WIOA) and the key components and opportunities for career development professionals embedded within the Act. This easy to read summary emphasizes career development terminology, service delivery, and advocacy, while educating and informing career development professionals on how they can help promote the profession.
Complete Article >
---
By N. Jonas Ohrberg
While incarcerated, women offenders have an opportunity to pursue an education and improve career related skills. Although programs available to them may provide educational opportunities, they often ignore the development of effective interpersonal skills. This article stresses the need for programs that will teach women offenders about emotional awareness and help them develop effective interpersonal skills. [Eds. Note: This article originally appeared in Career Convergence in 2008. Because of the uniqueness of this article, it is being reprinted now.]
Complete Article >
---
By Natesha Smith
The U.S. Army as well as the Department of Veterans Affairs (VA) has an active role in providing transition assistance programs to discharged or retired soldiers. Due to the stressful life of transitioning personnel, unanswered questions and uncertainty may be brought to the attention of civilian career practitioners. This article addresses such topics as culture shock, transferable skills and tools for exploring the market for the post-military population. [Eds. Note: This article originally appeared here in August 2008. It is being repeated in celebration of Career Convergence's All Conference issue. See NCDA NEWS for more details.]
Complete Article >
---
By Kathryn Troutman
Student veterans can leverage their military experience and land great federal jobs; but only if they understand how their competencies relate to federal service. Presented here are four case studies of student veterans finding federal job announcements leading to viable career opportunities.
Complete Article >
---
By Mylene Culbreath
Ex-Offender transition into the community college system has been highly supported by the federal government. Unfortunately, advisor training has not reflected the investment. With the increased need to develop the skills to assist this population, the GRIT method offers a practical approach to a complex problem.
Complete Article >
---
By Sarah Minnis
Why are so many veterans unemployed? Who wouldn't want to hire bright, capable individuals with leadership experience and the ability to make thoughtful decisions? What is it like to be a veteran preparing for graduation from higher education and thinking about a civilian career? This article explores research on student veterans' career transitions and identifies higher education best practices to support student veterans.
Complete Article >
---
By E. Niel Carey and Matt Kent
This article provides an overview of the work and current status of the NCDA Government Relations Committee, including the support provided by its new legislative consultant, LobbyIt.com
Complete Article >
---
By Charles Lehman
Proposed federal legislation raising the minimum wage is a current political and economic issue. Over three million workers would be directly affected. Recent research suggests an increase would not have adverse effects on employment of these workers which are concentrated in certain industries and occupations but consist of individuals across all age, sex and ethnic groups.
Complete Article >
---
By Imants Jaunarajs
One segment of the workforce comprises of ex-offenders; what efforts have been put into place to help these individuals, and what career development facilitators should know to effectively guide the successful reentry back into the world of work. This article will serve as a general guide to those professionals who have recently began working in workforce development or private practice.
Complete Article >
---
Book Review By: Lindsey Marx
This book review analyzes Janet Ruck and Karol Taylor's book Find Your Federal Job Fit. The book includes five sections that offer self-reflection tools and straightforward career preparation advice for the federal job seeker.
Complete Article >
---
By Niel Carey and Rich Feller
The Common Core State Standard is an initiative to "provide a consistent, clear understanding of what students are expected to learn, so teachers and parents know what they need to do to help them". As a career development practitioner it is helpful to know if your state is implementing these core standards and how it may impact your clients and/or client's family's career development opportunities.
Complete Article >
---
By Amiko Matsumoto
Technical competencies are important for any job, but federal agencies look for additional skills in those they hire, such as teamwork and strategic thinking. Here's what federal hiring managers and HR specialists say are just as important.
Complete Article >
---
By Lori Cleymans
Military spouses are often told that they also serve alongside their active duty spouse, supporting their career throughout the years. This service often calls for sacrifice and for many military spouses their career is what suffers. Over the years the resume of a military spouse becomes a hodge-podge of jobs and skill sets. Focusing on transferrable skills and new opportunities can increase satisfaction.
Complete Article >
---
by Ray Davis
Current legislation in the South Carolina State Legislature seeks to enhance the role of career development as being essential to economic development, school improvement, and the present and future prosperity of citizens. Included in this K-12 reform is revitalized career guidance and counseling and career development certification through Career Development Facilitator training. In honor of NCDA's 100th anniversary, Career Convergence is publishing articles of historical significance. This month, our web magazine is reprinting articles from our debut issue in 2003.
Complete Article >
---
Book Review by Tracy Capozzoli
The reasons why transitioning personnel seek out individualized career services are varied and unique. This new NCDA monograph brings to light numerous career concerns and is an excellent place to start learning how to work with veterans.
Complete Article >
---
By Stephanie Vance and Niel Carey
Do you provide career development services at any level (K-12, community college, college, graduate school – and beyond)? Or perhaps to the un- or under-employed through one-stop centers? Maybe to mid- to upper-level professionals seeking a life/career change? How about to military veterans in transition? Conduct career research or teach graduate students? If yes, then you need to know what is happening in Washington DC.
Complete Article >
---
By Imants Jaunarajs
How have individuals with disabilities been able to gain the opportunity to achieve their career and life goals? Politics aside, the federal government provides resources and services for individuals with disabilities to obtain work. As career development practitioners, it is imperative that we are culturally competent and understand the resources and services available to our clients. This article seeks to provide an overview of four current resources for clients that disclose having a disability, while providing a brief historical perspective.
Complete Article >
---
By Jennifer Kim
Here are a few helmet-to-hardhat resources. Career Convergence is re-running this article because of its value to those who work with military or veteran clients. If you have veteran career resources to share or if you work in a program serving new veterans, please submit it to Career Convergence.
Complete Article >
---
By Susan Pines
A U.S. Department of Labor initiative adds face-to-face interaction to the automated unemployment insurance (UI) claim-filing system. The program's purpose is to reconnect UI claimants to reemployment services while confirming UI eligibility through an in-person consultation at an American Job Center.
Complete Article >
---
By E. Niel Carey
At NCDA, our Government Relations goals this year will focus on effectively communicating with members of Congress and key federal departments including Education, Labor and Veterans Affairs to strengthen legislative, policy and resource support for our members. This message is most effectively communicated by you – as a constituent, and that is why we need your help and your active involvement!
Complete Article >
---
By Mary Buzzetta and Shirley Rowe
This article will provide an overview of the challenges veterans face in relation to their career development. Effective application of the Cognitive Information Processing (CIP) approach as a foundation for assisting veterans in building upon their career dreams will be discussed. Specific strategies will be provided to illustrate how the CIP approach can be applicable to supporting veterans in their career development process.
Complete Article >
---
Presented By Robert A. Miles and Carmen T. Stein
Complete Article >
---
By Cynthia Gurne
The role of the career counselor is expanding in rural America to encompass more of what we might normally think of as workforce development by adding tasks such as advocacy, planning, and collaborating. The career counselor is becoming an important tool in helping rural communities grow economically and expand their skilled workforce base.
Complete Article >
---
By Andreas Lucido
Career counselors working with transitioning military can use this Army Ranger's advice directly with clients.
Complete Article >
---
By Ron Elsdon
Workforce strength is sure to become essential to recruiting and retaining quality employees in our emerging workplace. Workforce strength will also be essential for organizations who wish to remain competitive. Knowing what workforce strength is and how we can help employees and employers develop it is critical for career development professionals.
Complete Article >
---
By Diane Hudson Burns
Properly writing and formatting a federal resume is the key to applying and qualifying for federal jobs. Do your clients know this? They should because even with hiring and pay freezes, the federal government is still hiring. To properly craft a federal resume, work with your clients to fully analyze federal job announcements to identify keywords and required skills.
Complete Article >
---
By Stephanie Vance
The author shares tips from her experience as the Advocacy Guru and her book The Influence Game to aid career development professionals in making a difference.
Complete Article >
---
By Owen Highfill
Armed with the sincere desire to make a meaningful difference in society, this young Presidential Management Fellow found herself working for a federal agency involved in the housing crisis. Now as a speakers bureau representative, she is challenged to tell students both why they might want to consider careers in the federal government and what lies ahead in the future of mortgage finance.
Complete Article >
---
Complete Article >
---
By Andreas Lucido
Navigating a government job search can be difficult. Through personal experience, a veteran and former U.S. State Department intern identifies some key tips for starting on a great career path while ensuring the process doesn't become overwhelming. Learn how to help your clients navigate the public sector job search more effectively from this personal narrative.
Complete Article >
---
By Ted Daywalt
The Federal government hires people with nearly every level of education and experience. Your clients may need your help when applying for Federal positions.
Complete Article >
---
By Amanda Davis
The 2011 Best Places to Work in the Federal Government rankings were recently released, and the government is already hard at work using these results to improve employee satisfaction and attract the next generation of top talent to federal agencies. Learn more about which agencies ranked the highest, how agencies are using this data as a recruitment tool and, most importantly, how you can put this information to work for your clients.
Complete Article >
---
By John C. Koontz
VETPROPULSION® is a new and exciting approach to getting veterans and transitioning military personnel employed. It is an intense employment seminar designed to utilize the VetCTMS© toolkit and teach a proven, six-step modern job search process. Participants work together as part of a team and keep motivated while successfully gaining their employment desires.
Complete Article >
---
By Shawn P. Conlon
The process of transitioning from military to civilian life has a number of unique challenges. In this article, a former U.S. Marine turned career counselor, reveals some of his own hurdles and offer some considerations for career service practitioners who work with military veterans.
Complete Article >
---
By Colleen Callahan, Julie Wilson and Molly Hammond
As job seekers hunt for new opportunities, most probably assume that their only option is to look in metropolitan areas for work. What about the idea of a career path in a rural area? There are opportunities to build a career in many rural communities across this country and the USDA helps make this a reality.
Complete Article >
---
By John Koontz
The Veterans Career Transition Management System (VetCMTS) is an innovative and comprehensive job search system designed to assist transitioning military personnel and veterans to successfully move into the civilian work world. It provides a variety of tools including: a reference manual, telescripts for contacting employers, daily progress sheets to track activities, and a weekly progress sheet. The toolkit is designed to allow veterans to take ownership of their career development and facilitate the process of finding suitable employment.
Complete Article >
---
By Amanda Davis and Brooke Bohnet
At the one year anniversary of federal hiring reform, the "Partnership for Public Service" looks at what has changed in the way government recruits and hires our nation's best talent. Federal hiring reform officially began May 2010 when President Obama outlined new hiring policies in a Presidential Memorandum, and the government has made strides on reforming hiring processes since focusing on the effort.
Complete Article >
---
By: Danielle Gruen
Looking to broaden your understanding of government work and its opportunities? Perhaps considering employment within a government agency or department either for yourself or for clients? Effective decision-making requires current and accurate information on government work, exploration of opportunities, and examination of the labor market.
Complete Article >
---
By Imants Jaunarajs and Tori Spring
Three years ago, The Career Center at The University of Illinois (Urbana-Champaign) decided to "develop a plan to increase campus wide awareness of federal job and internship opportunities". This is our story of how we implemented an innovative public service initiative on campus.
Complete Article >
---
By Cynthia Gurne
The government is a major funder of career programs, either directly from the various federal agencies or through state and local pipelines. Being aware of these programs, eligibility for participation and methods of applying can enable a career service provider to more effectively help clients enter, develop or transition from a career field.
Complete Article >
---
Call for Volunteers
If you are an NCDA member working in local/state/federal government, corrections, military, or workforce development, please consider serving as an Associate Editor.
Complete Article >
---
By Jennifer Kim
Do you have knowledge of career development related to local/state/federal government, corrections, military, or workforce development? Are you interested in writing an article for the Government section of Career Convergence, but not sure about the topic? Here are 20 ideas to get you started.
Complete Article >
---
By Barbara Reuper-Baum
What if you were asked to design a program that would provide a wide range of career services to over 60,000 people working in over 500 locations around the world—and told that you must do so without putting counselors in any of these locations?
Complete Article >
---
By Christine Toresdahl
Informational Interviews, a tool used by job seekers and career-changers to obtain information about careers, trends, and industries, are a powerful method to find job openings. However, many individuals are reluctant to use this tool. This article offers a workshop format one Workforce Center is using to help them overcome these barriers.
Complete Article >
---
By Janet E. Wall
Given that our unemployment rate continues to flirt with double digits, we all try to find ways to help our clients and customers. Over the last few years several online tools have been developed. Here is a listing of what some consider the best tools.
Complete Article >
---
By Don Hill
Learn more about the Association of Counselors and Educators in Government (ACEG)! The ACEG is a division of the American Counseling Association (ACA) and is comprised of counselors and educators who work with members of the Armed Services and their families (active duty or retired) and civilian employees of the Department of Defense and other government agencies.
Complete Article >
---
By Ted Hagert
In today's economy, many individuals are looking at the military as a viable option for employment. Here is a plan of action to assist counselors who are unfamiliar with the military and its vast career options.
Complete Article >
---
Book Review By Jennifer A. Smith
This new directory provides comprehensive information on finding, applying and getting hired in the federal government. The resources provided will be invaluable to counselors and to both seasoned and first-time federal job seekers.
Complete Article >
---
By Kristine Kinzli
Getting businesses past the negative perceptions of their workforce center and engaging them in the value saving programs are today's assignments for the workforce center professional.
Complete Article >
---
By Thomas R. Stowell
As Congress considers reauthorization of career and workforce legislation and the impact of newly proposed initiatives, we look to our members to advocate for issues important to our organization and profession. The Government Relations Committee provides support and information to aid your efforts. Members can dramatically impact policy decisions related to NCDA's legislative agenda through advocacy, education, and collaboration.
Complete Article >
---
By Amy Mazur
Advocacy continues to be an important competency for career development professionals. Beginning with some visibility at the 2008 NCDA Global Conference in Washington, DC, the work of a small group of Boston career development professionals continues to motivate and define competency for them and others in the greater NCDA community.
Complete Article >
---
By Karol Taylor
Civil service is again coming into vogue. Career counselors and coaches are being approached by clients seeking direction toward federal government careers. More and more students are requesting instruction on completing and posting their federal resume. Are you prepared to assist them?
Complete Article >
---
By Stefani Schomaker
The frequent relocation of military families requires military spouses to use creative strategies for bridging gaps in their employment. These same tactics can be utilized by ALL job seekers.
Complete Article >
---
By Natesha Smith
The advocation of public policy by career development professionals has primarily been focused on education, training and employment. However, for future progress in policy development, it would be wise for career professionals to play a key role in identifying strategic goals that emphasize resiliency and employability in workers.
Complete Article >
---
By Darrell Norman Burrell and Brian C. Grizzell
In order to meet changing leadership challenges, government employees with managerial authority must seek skill development and executive training in Servant Leadership, which encompasses empowering, motivating, and nurturing employees towards collaboration, knowledge sharing, and team building cultures.
Complete Article >
---
By Stephen Sisco
Unquestionably unemployment contributes to an increased rate of parole revocation, which is a major risk factor for recidivism. Professionals who assist ex-offenders in the search for employment must possess a comprehensive set of workforce development skills.
Complete Article >
---
By Jennifer Phillips, Jennifer Braud, Lindsay Andrews, and Emily E. Bullock
This article addresses the complexities of U.S. war veterans' career development. It addresses many of the barriers associated with this population including homelessness. The Cognitive Information Processing (CIP) Approach to career counseling is presented as a method for assisting veterans from initial placement to long-term career development.
Complete Article >
---
Book Reviews by Karol Taylor
Since so many job seekers seem discouraged and overwhelmed, particularly those in State and Federal One Stops and Rapid Response agencies, resources such as these motivational pocket books are a valuable tool.
Complete Article >
---
By Asila Safi and Darrell Norman Burrell
Evolving leadership challenges like succession planning in government, international cultural genocide, and international terrorism have made decision making for government managers very tough with extreme implications. All government managers need to develop and utilize critical thinking skills. The engagement in managerial critical thinking is about learning to overcome and become self aware of biases, false assumptions, myths, and faulty paradigms that can hamper effective decision making.
Complete Article >
---
By Janice D. Rubin
This article outlines the career development strategies and approaches that have been successful in identifying career areas and employment opportunities for people with psychiatric disabilities. Strategies offered are especially helpful to practitioners who work with state vocational rehabilitation offices.
Complete Article >
---
By Andy Wainer
The use of Improv techniques in career counseling can add some fun to learning job search skills. Relevant Improv techniques are suggested for many of the skills clients need to engage in career exploration and conduct a successful job search. Best of all, it benefits clients in a variety of settings - from One-Stops to students to private practice.
Complete Article >
---
By Denise Felder
Veterans returning home after recently serving in the Middle East face many adjustments, including career planning. This article details a few of the Department of Labor's online resources available to recently separated military personnel, their families and the career counselors assisting them in finding information about job searching, career development and post-secondary education.
Complete Article >
---
by Barbara Bolin
The Career Readiness Certificate is fast becoming a national portable skills credential. Based on three WorkKeys assessments, it is filling an important role in our education / training system. The Career Readiness Certificate objectively certifies applied skills and trainability so it is particularly valuable to exiting CTE high school students. The Consortium now consists of 43 states, and close to 60,000 Certificates have already been issued.
Complete Article >
---
by Darrell Norman Burrell
In the aftermath of 9/11 and the events of Hurricane Katrina, the need for people with advanced degrees and fresh ideas has never been more important in the management ranks of government. The article discusses the Presidential Management Fellowship Internship Program which is a little known option for getting into government on a fast-track to senior management jobs.
Complete Article >
---
by Diana M. Bailey
The Maryland State Department of Education (MSDE) manages and delivers correctional education services "behind the fence". The article provides statistics on the need for services and the outcome of services offered for Maryland's incarcerated population.
Complete Article >
---
by Sue Pressman and Tanya Bodzin
The authors offer insight into governmental consulting opportunities. They suggest that it is better to volunteer one's services than do disservice to the counseling profession by accepting low compensation rates. Finally, they make recommendations for raising the compensation bar for the career counselor.
Complete Article >
---
by Howard Splete and Bill Freed
NCDA has supported professional standards for career development service providers, as Nationally Certified Career Counselors (NCCC) and Global Career Development Facilitators (GCDF) . What have we done to promote similar professional standards for the organization and administration of career centers and their programs? Are they needed?
Complete Article >
---
Book Review by Janet Ruck
Have you tried to help your clients wind through the maze of the federal hiring process? If so, you know that Uncle Sam is not a benevolent recruiter. Lily Whiteman has tackled this challenge and provided counselors with a valuable resource.
Complete Article >
---
by Janet M. Ruck
Emphasizing accomplishments rather than just listing skills, can be an effective form of self-marketing that federal employees can use.
Complete Article >
---
by Dan Vale
IRS career management workshops help employees maximize their career potential, and facilitate the achievement of the IRS strategic goals of retention and reorganization. These workshops form an integral part of the career development services the IRS offers its employees.
Complete Article >
---
by Janet M. Ruck
Competitive sourcing (also known as public-private competition for work currently preformed by federal employees) is intended to spur the government to work more efficiently and ensure that taxpayers are receiving the best service at the most reasonable cost. For the federal employees whose functions have been identified as those that could be performed by the private sector it means turmoil, anxiety and often, loss of federal status.
Complete Article >
---
by Barbara Bolin
Since it's inception in 2003, the Career Readiness Certificate Consortium has grown to include 37 states. The Certificate is fast becoming a national credential because of its benefits to employers and employees.
Complete Article >
---
by Greg Wimer
Entrepreneurship is an exciting way for people with disabilities to realize their full potential while becoming financially self-supporting.
Complete Article >
---
by Marjorie Hendrickson
The Workforce Investment Act delineates basic principles to guide service delivery to employers, their employees and job seekers through local One-Stop Career Centers. This article includes a brief background of the Workforce Investment Act and how the One-Stop system delivers career services to communities.
Complete Article >
---
by Elda Schwartz
The tips provided in this article are intended to simplify the federal application process by helping applicants understand how to decipher a vacancy announcement and prepare a well-written application package that will lead to a job interview.
Complete Article >
---
by Elda Schwartz
More jobseekers are looking to the federal government as an employer of choice. People are realizing that there is more to federal employment that is appealing in this post 9/11 era in which there is a reawakening of interest in public service. Excellent federal benefits and regular working hours are appealing to people wanting to balance family and work life.
Complete Article >
---
by Janet Wall
The US Department of Labor has produced a comprehensive, dynamic, and high-quality system of occupational information and supporting tools. These are available without cost to career development and workforce practitioners and researchers.
Complete Article >
---
by Daniel Vale
The Career Advancement and Progression Guide (CAP) is a tool used by IRS managers, employees and personnel services representatives to help plan employees' career progression and to facilitate overall IRS workforce planning. CAP includes diagrams of employees' most likely career path options and other vital information about various job series and career paths.
Complete Article >
---
Government authors needed.
Contact the Associate Editor, Government Department, to contribute. Articles can relate to any career development in any governmental area including local/state/federal, corrections, military, workforce development, etc.
Complete Article >
---
By Peter Manzi
Accurate and timely information about occupations, job growth and labor demands is more important than ever in today's volatile job market. This article offers a clear guide to some of the best government and commercial sources for occupational information.
Complete Article >
---
by Judith L. Button
Are you looking for a chance to introduce adult learning principles that excite, educate and motivate employees in your organization? The underpinnings of a structured mentoring program, sponsored at the Internal Revenue Service, can show you how. Mentoring has long since been applauded for its vital cornerstone approaches that deliver extraordinary synergies and strategies that assist employees in becoming the ultimate drivers of their career. See how the IRS is "Reaching beyond the HORIZONS with mentoring opportunities."
Complete Article >
---
by Larry Woods
Career development facilitators and career counselors can help military service members make a smooth transition from the military to the civilian workforce by becoming familiar with the wide variety of resources that are designed for this purpose.
Complete Article >
---
by Fran Abbott
How many more youth are we going to loose to the streets, substance abuse, violence, unemployment and chronic under employment, violence? As career development professionals, we know that our young people are our future.
Complete Article >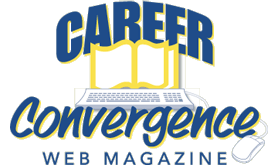 In this section
Search Archives