Counselor Educators & Researchers
Book Review by Marc Verhoeve
This text effectively provides the answer to the career practitioner's questions: "How did we get here?" and "Where are we going?" While this book is an overview of the history and issues in career development in the Canada, it is a must-read for all active career practitioners and students.
Complete Article >
---
By Zachary Pietrantoni & Joseph A. Campbell
The purpose of this article is to outline an online teaching format for career theory. The authors will discuss how they developed and implemented an online career theory course. The authors will conclude with suggestions for future replication of the online career theory course.
Complete Article >
---
By Vanessa B. Teixeira
This article focuses on how counselor educators can better engage counseling students in a graduate level career counseling course. Keeping students engaged is critical to their learning. Counselor educators support students and the field by providing students with material that is educational, didactic and enlightening, but also engaging.
Complete Article >
---
By Mark Guterman
As the world of work continues to change profoundly, there are six key "commitments and practices" that career development professionals need to build into their work with students and clients. This article describes each of the six in detail and offers thoughts and ideas on how to make them and integral part of how we do our work. [Eds. Note: This article originally appeared here in August 2011. It is being repeated in celebration of Career Convergence's All Conference issue. See NCDA NEWS for more details.]
Complete Article >
---
Book Review By Stephanie Tursic Burns
The Career Counseling Casebook 2nd Edition includes 41 cases organized by lifespan development stages from the first case with a nine year old boy to the last case with a retired couple. Every case engages the reader to increase their knowledge and application of career development skills to assist growth.
Complete Article >
---
By Chad Luke
This article is an introduction to the new Counselor Educators and Researchers department at Career Convergence. It discusses the rationale for the new department, describes what readers can expect from the department, and invites submissions.
Complete Article >
---
Coming Soon!
Complete Article >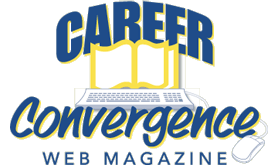 In this section
Search Archives