Feature Article
04/01/2015
By Dominique Maas and Katrina (Katie) McKenzie
Spring semester can be a stressful time for college students as they consider graduation or summer plans. This article provides practical tools that can help clients of all ages use challenging circumstances as opportunities to build resiliency.
Complete Article >
View all Feature Articles
K-12
04/01/2015
By LaToya B. Gathers
The process of career exploration for young adults with Attention Deficit Hyperactive Disorder (ADHD) is a complex process that takes time. It demands considerable amount of self exploration, commitment to the process, and openness to non-traditional interventions typically not considered part of school counselors' repertoire of skills. This article will focus on a case involving a student with ADHD to illustrate a non-traditional approach to providing effective career counseling intervention for this group.
Complete Article >
View all K-12 articles
Post-Secondary
04/01/2015
Book Review By Amanda C. Sargent
With national developments shining a spotlight on accountability and return on investment in higher education, career services professionals are experiencing a revolutionary time for service delivery at the post-secondary level. This article presents a critical review of the insights and projections for the future of career services in the university setting compiled for the newest installment of "New Directions for Student Services".
Complete Article >
View all Post-Secondary articles
Non-Profit
04/01/2015
By John D. Krumboltz
The prolific author, speaker and theorist John Krumboltz explains why he believes "career exploration should be a constant, thoughtful alternative."
Complete Article >
View all Non-Profit articles
Independent Practice
04/01/2015
By Danielle Menditch
Studies have found that Millennials value meaning in their careers. This article explains the importance of exploring purpose in career development with Millennials and provides a narrative tool to help clients tap into it.
Complete Article >
View all Independent articles
Organizations
04/01/2015
By Mary Ila Ward
It is imperative for leaders and organizations to think about how to maximize talent in a way that leads to mutual gains. Implementing the role of career agent may be the key to flipping employee engagement statistics in a positive direction.
Complete Article >
View all Organizations articles
Government
04/01/2015
By Krysta Kurzynski and Seth Hayden
The NCDA Veterans Committee is actively addressing the needs of service members transitioning to civilian life. One suggested activity on college campuses is a veteran-specific transition course. Based upon emerging research, practitioners could contribute career development activities in these courses to develop engagement with this population.
Complete Article >
View all Government articles
Counselor Educators & Researchers
04/01/2015
By George Dutch
Research on career change outcomes from life-story writing can assist educators and practitioners to help individuals construct "new" career identities that increase their motivation to act effectively in a volatile economy where career change (as distinguished from job change) is an inevitable reality for increasing numbers of individuals.
Complete Article >
View all Counselor Educators & Researchers
Special Columns
04/01/2015
By Cheri Butler
When Asian women consider career options, they face many of the issues women everywhere face. However, the high value placed on collective social needs in Asian cultures makes these issues feel a bit different. Also, there are subtle differences among Asian countries in the way the issues impact their choices.
Complete Article >
View all Special Columns
NCDA News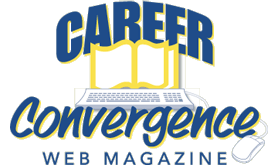 In this section
Search Archives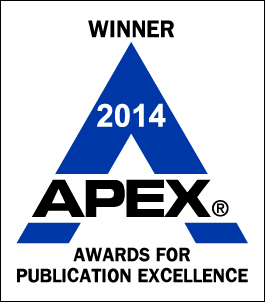 Tech Tips
Provided by the NCDA Technology Committee, these technical tips are short lessons on some of the newest technology tools, trends, and apps, and how they can be used by career practitioners in a variety of contexts. Read newest tip here each month or View More now.
Sending Large Files for Free
Career development practitioners occasionally want to send large files via email, such as sharing conference presentation handouts with participants, editing documents with colleagues, and job search instructions to students. Most email programs limit the size of the file that can be attached. Instead of emailing a large file, you can zip it (i.e., compress it) with a free program such as Zip Central. The person receiving a zip file needs to download Zip Central of a similar application to "unzip" and access the contents.
There are also free web-based tools, including File Dropper and Transfer Big Files . Register for an account and then upload your large files. Your recipients can download the files to their computers using the link provided.
Tip Provided by Dr. Janet Wall, careerfacilitator@janetwall.net
View More >