Feature Article
12/01/2014
By Keley Smith-Keller and Julia Panke Makela
The NCDA Ethics Committee is updating the organization's Code of Ethics. Find out about both the proposed changes to the Code's language, as well as how important social media guidelines will be integrated into the Code.
Complete Article >
View all Feature Articles
K-12
12/01/2014
By Cara D. Cockman-Bliss
A power statement is a clear concise statement used to briefly describe an individual, while clarifying the traits connected to school, business, industry, and/or community. A well-constructed personal power statement can play an integral part in successful educational and employment opportunities and should be reviewed throughout an individual's educational career.
Complete Article >
View all K-12 articles
Post-Secondary
12/01/2014
Book Review by Mark Colvenbach
Reaching out, connecting to, and partnering with the employer community is a crucial part of the role of career service providers in higher education. Such programs and relationships will inform the future of our profession, but also the students we serve and the institutions within which we work. This NCDA monograph provides a detailed overview of what we all need to know about the current face of employer relations and recruiting.
Complete Article >
View all Post-Secondary articles
Non-Profit
12/01/2014
By Amy Johnson
Urging low-income adults to "get a job, any job" and creating programming based on this position is shortsighted and leads to poor job retention, welfare cycling, inadequate wages, and greater costs than investing in meaningful career exploration and choice. Service providers may be interested in an online comprehensive career development program for lower-income adults that focuses on career asset-building . [Eds. Note: This article originally appeared here in 2006. It is being repeated due to its high value.]
Complete Article >
View all Non-Profit articles
Independent
12/01/2014
By Sue Aiken
Let's look at what constitutes best practices from the perspective of independent practitioners. What are the pitfalls, the successes, useful tips and resources that we can share with one another? Does this include your own professional development?
Complete Article >
View all Independent articles
Organizations
12/01/2014
By Bryan Lubic
Throughout 2014, book reviews and articles connected career development practices, processes, and ideas to the organizational side of career development. Here's a review of the critical themes from these important contributions and a look at the road ahead.
Complete Article >
View all Organizations articles
Government
12/01/2014
By Alicia Kramer Durham
Entrepreneurship can be an excellent option for individuals in transition. It can also be a challenging career path. This article presents steps and resources (including many government agencies) career counselors can use to help potential Entrepreneurs develop a sound business idea and an educated plan.
Complete Article >
View all Government articles
Counselor Educators & Researchers
12/01/2014
By Nicole M. Arcuri
This article discusses how each and every day as a counselor within a school system as well as in the mental health field is unpredictable and requires counselor flexibility. It is intended to provide master level students with an idea of what to expect when they enter the field.
Complete Article >
View all Counselor Educators & Researchers
Special Columns
12/01/2014
By Mike Parchinski
Industry-related LinkedIn groups can provide important information about the correct work skills required for a specific job. This article describes the author's use of LinkedIn as part of a job search to indirectly interact with people currently working in a specific industry. The purpose is to show how a job seeker, particularly a college graduate, can follow a similar LinkedIn approach to obtain valuable information necessary for conducting a productive job search.
Complete Article >
View all Special Columns
NCDA News
12/01/2014
By E. Niel Carey
NCDA is honored to have available a rich resource of experience, leadership and wisdom. The work of the Brain Trust has contributed greatly to NCDA's heritage and legacy.
Complete Article >
View all NCDA News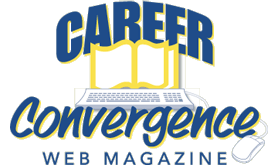 In this section
Search Archives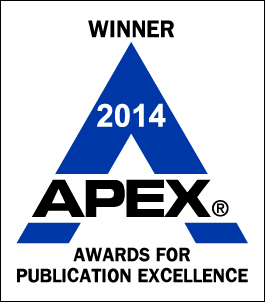 Tech Tips
Provided by the NCDA Technology Committee, these technical tips are short lessons on some of the newest technology tools, trends, and apps, and how they can be used by career practitioners in a variety of contexts. Read newest tip here each month or View More now.
NCDA's NEW Conference App
Get the most out of NCDA's conference in Long Beach! Download the NCDA conference App on your Android or iPhone/iPad mobile device. You can find the App at the Google Play Store or the iOS store. To locate the App, just search for NCDA. When you first log in, you will be prompted to set up an account. You don't have to set up an account, but registering ensures you have full access to all of the App's features. The App will allow you to create a custom schedule, take notes at sessions, and to post your electronic business card. You can also sign up to receive notifications of room changes or other updates. The event is accessible to BlackBerry devices, Windows Phone users, and desktop computers through a web-based version: https://event.crowdcompass.com/ncda-gcdc14
Watch for additional use of the NCDA App at future events, such as Career Practitioner Institutes.
Tip Provided by Paul Timmins, timmi004@umn.edu
View More >