Feature Article
07/01/2014
Rich Feller, President (2012-2013) National Career Development Association
The National Career Development Association conference, which now attracts thousands of counselors each year, looks back to its first conference, held in 1913. Where was it held? How was the association formed? What topics were discussed? Which leaders of that conference later rose to prominence in our field? Learn valuable lessons from our history. [Eds. Note: This article originally appeared here in March 2013. It is being repeated in celebration of Career Convergence's All Conference issue. See NCDA NEWS for more details.]
Complete Article >
View all Feature Articles
K-12
07/01/2014
By Janet Wall
Go to college and it will pay off. Historically, vocational guidance counselors have been giving that advice for decades. Is that really the best advice in the 21st century? This article provides information on certain realities that should be understood in order to provide the "just right" advice to clients as they make career decisions. [Eds. Note: This article originally appeared here in May 2013. It is being repeated in celebration of Career Convergence's All Conference issue. See NCDA NEWS for more details.]
Complete Article >
View all K-12 articles
Post-Secondary
07/01/2014
By Satomi Yaji Chudasama
Cultural differences encountered by international students during the job search process are evident. What about cultural differences that should be considered while providing career counseling to this group? This article explores cultural blind spots that are easily overlooked by counselors. [Eds. Note: This article originally appeared here in May 2009. It is being repeated in celebration of Career Convergence's All Conference issue. See NCDA NEWS for more details.]
Complete Article >
View all Post-Secondary articles
Non-Profit
07/01/2014
By Angela Londoño-McConnell
The role of social justice in career development is, once again, becoming a central focus (Borgen 2005; Arthur et al, 2009). Historically, career development, social justice, and advocacy have been intrinsically intertwined. The founder of vocational psychology, Frank Parsons, advocated for the poor and disadvantaged; worked against discrimination and oppression; and believed in justice and social change. But, does social justice matter? [Eds. Note: This article originally appeared here in Sept 2012. It is being repeated in celebration of Career Convergence's All Conference issue. See NCDA NEWS for more details.]
Complete Article >
View all Non-Profit articles
Independent
07/01/2014
Book Review by Lakeisha Moore Mathews
A book for helping Generation Y achieve their career goals, without complaining about Gen Y work habits. Recommended for every career counselor, regardless of age, to gain strategies on guiding this unique generation to success. [Eds. Note: This article originally appeared here in November 2010. It is being repeated in celebration of Career Convergence's All Conference issue. See NCDA NEWS for more details.]
Complete Article >
View all Independent articles
Organizations
07/01/2014
By Maggie McCormick
Ongoing career and professional development is critical for all workers today. Such development demonstrates initiative, flexibility and a commitment to one's growth. Yet many workers aren't sure how to continue growing in the job they currently hold. This article offers strategies for identifying development opportunities that are very close at hand - within one's current job. [Eds. Note: This article originally appeared here in November 2010. It is being repeated in celebration of Career Convergence's All Conference issue. See NCDA NEWS for more details.]
Complete Article >
View all Organizations articles
Government
07/01/2014
By Natesha Smith
The U.S. Army as well as the Department of Veterans Affairs (VA) has an active role in providing transition assistance programs to discharged or retired soldiers. Due to the stressful life of transitioning personnel, unanswered questions and uncertainty may be brought to the attention of civilian career practitioners. This article addresses such topics as culture shock, transferable skills and tools for exploring the market for the post-military population. [Eds. Note: This article originally appeared here in August 2008. It is being repeated in celebration of Career Convergence's All Conference issue. See NCDA NEWS for more details.]
Complete Article >
View all Government articles
Counselor Educators & Researchers
07/01/2014
By Mark Guterman
As the world of work continues to change profoundly, there are six key "commitments and practices" that career development professionals need to build into their work with students and clients. This article describes each of the six in detail and offers thoughts and ideas on how to make them and integral part of how we do our work. [Eds. Note: This article originally appeared here in August 2011. It is being repeated in celebration of Career Convergence's All Conference issue. See NCDA NEWS for more details.]
Complete Article >
View all Counselor Educators & Researchers
Special Columns
07/01/2014
By Maureen Nelson
Read on to discover what a graduate student nearing graduation learned in a nine-month career center internship about the counseling environment, working with clients, collaborating with colleagues, and developing her own skills. A mixture of age-old wisdom and fresh insights that any career counselor can enjoy and benefit from! [Eds. Note: This article originally appeared here in December 2007. It is being repeated in celebration of Career Convergence's All Conference issue. See NCDA NEWS for more details.]
Complete Article >
View all Special Columns
NCDA News
07/01/2014
By Melanie Reinersman
This month, Career Convergence offers readers an "all-conference" issue. Each article is a reprint of a previous conference-related article - several are award-winning articles. In addition to recognizing the contributions of all authors and editors, NCDA is proud to announce that Career Convergence won the APEX Award for Excellence in Publication.
Complete Article >
View all NCDA News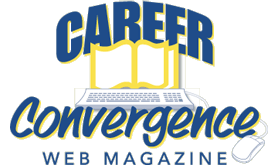 In this section
Search Archives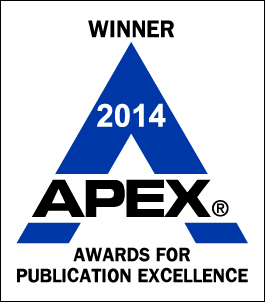 Tech Tips
Provided by the NCDA Technology Committee, these technical tips are short lessons on some of the newest technology tools, trends, and apps, and how they can be used by career practitioners in a variety of contexts. Read newest tip here each month or View More now.
Sending Large Files for Free
Career development practitioners occasionally want to send large files via email, such as sharing conference presentation handouts with participants, editing documents with colleagues, and job search instructions to students. Most email programs limit the size of the file that can be attached. Instead of emailing a large file, you can zip it (i.e., compress it) with a free program such as Zip Central. The person receiving a zip file needs to download Zip Central of a similar application to "unzip" and access the contents.
There are also free web-based tools, including File Dropper and Transfer Big Files . Register for an account and then upload your large files. Your recipients can download the files to their computers using the link provided.
Tip Provided by Dr. Janet Wall, careerfacilitator@janetwall.net
View More >