Feature Article
11/01/2014
By Lynn Friedman
Career counseling is effective for most clients. However, some unconsciously undermine the process. Why do these clients engage in self-sabotage? How can they be understood and helped? The author presents a model for psychoanalytically-informed career assessment and describes how this approach can lead to useful recommendations for career assistance.
Complete Article >
View all Feature Articles
K-12
11/01/2014
By Sandy Hocker
Job seekers have become vulnerable to the negative effects of unpolished communication skills brought on by increased use of social media. Employers are seeking candidates who can work effectively while maintaining professional non-verbal and verbal communication skills. To make students more employable in today's labor market it is important for career counselors to recognize the positive effects of helping students develop effective communication techniques.
Complete Article >
View all K-12 articles
Post-Secondary
11/01/2014
By Sheri Young and Donna Remington
Career advisors need practical tools to help students demonstrate global and career skills gained through study abroad. Through collaboration with the Study Abroad office, career advisors can achieve these goals with a student population that may not connect study abroad with career skills.
Complete Article >
View all Post-Secondary articles
Non-Profit
11/01/2014
By Pauline O. Vernon
Sector partnerships are well-proven in providing positive regional workforce impact and are even identified in the Department of Labor's new Workforce Innovation and Opportunity Act as an area to be promoted. Non-profits can play a major role in these partnerships, whether acting as a workforce intermediary or by providing specialized support services.
Complete Article >
View all Non-Profit articles
Independent
11/01/2014
By Sunitha Narayanan
As a coach, how can you quantify for the individual or organization what is a very qualitative process? Showing ROI is difficult, at least in the first interview where the decision is being made to hire you as a coach.
Complete Article >
View all Independent articles
Organizations
11/01/2014
By Bryan Lubic
The Loyalty Effect is a management strategy that focuses on finding and keeping the right people--customers, shareholders, and employees--in order to create business results. This article explains why this approach is critical to career development professionals and for career management, and shows how to incorporate this approach to support career and employee success.
Complete Article >
View all Organizations articles
Government
11/01/2014
By Meagan Kittrick
Public libraries are community hubs, providing essential job seeking support services and resources. This article provides information on common career development resources at public libraries that may be available to you and your clients, as well as highlights how one library, Cuyahoga County Public Library, is leading this process.
Complete Article >
View all Government articles
Counselor Educators & Researchers
11/01/2014
By Kim Hebel
Career guidance is a field that is both broad and deep. Collaboration, therefore, is key to making sure all students and clients are career savvy. All helping professionals have a role to play in providing career guidance. This article explores the role of Career Development Facilitators in collaboration efforts.
Complete Article >
View all Counselor Educators & Researchers
Special Columns
11/01/2014
Book Review by Emily Kennelly
Clinical Supervision of Career Development Practitioners: Practical Strategies
will enrich your understanding, awareness, and competencies related to the direct supervision of career practitioners. This book review provides a comprehensive summary of the monograph and highlights specific resources relevant to professionals at various levels.
Complete Article >
View all Special Columns
NCDA News
11/01/2014
By Lakeisha Mathews
An easy way to promote your organization or services is to celebrate National Career Development Month (NCD Month). Its a chance to inform our constituents and the community about the value of career development.
Complete Article >
View all NCDA News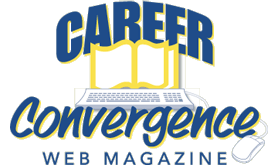 In this section
Search Archives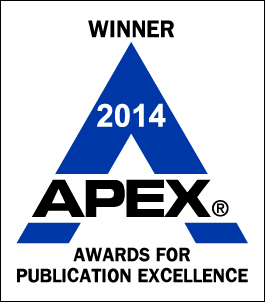 Tech Tips
Provided by the NCDA Technology Committee, these technical tips are short lessons on some of the newest technology tools, trends, and apps, and how they can be used by career practitioners in a variety of contexts. Read newest tip here each month or View More now.
Create a Visual Image of Your Resume
Looking for a creative way to visualize skills and qualifications? You may have heard of this before, but it is worth repeating: Copy and paste a complete resume into a tool like WordItOut. The resulting word cloud file emphasizes keywords in the document, and can be added to a website or social media profile. Word clouds also help job seekers see the words they are using most frequently to help them revise their resumes. With the WordItOut application you can even create an image for a T-shirt or mug. This would be a great gift idea for a college student or other job seeker who is applying for employment.
Tip Provided by Dr. Lynne Orr, orrl@wpunj.edu
View More >