12/01/2012
Career Practitioner Institute
Minneapolis
save the Date!
NCDA is hosting Another
Career Practitioner Institute!
"Practical Techniques and Strategies for
Career Development Practitioners"
October 3, 2014
Minneapolis, MN
DETAILS TO BE ADDED!

Institute Registration:

For secure online registration, REGISTER TODAY!
Downloadable Registration Form Career Practitioner Institute - Minneapolis Minnesota
Optional Pre-Conference Professional Development Institutes (additional fee required to participate)
Details coming shortly.

Hotel Information:
Embassy Suites Minneapolis Airport Hotel
7901 34th Avenue South
Bloomington, MN 55425
Phone: (952) 854-1000
www.embassymspairport.com

Online hotel reservations can be made at:
National Career Development Association - Embassy Suites Minneapolis
Rate: $139 plus current tax rate of 14.275% (subject to change without notice).

To receive the group rate, reservations will be accepted until NCDA room blocks are full OR until Wednesday, September 10, 2014, whichever comes first. Please refer to National Career Development Association when making reservations to receive the group rate. The NCDA Group Code is: 1NC. All reservations placed after this cut-off date will be accepted at the hotel's prevailing rate, based on availability.
Professional Development Institutes (PDI) - tba

Conference-at-a-Glance
Thursday, October 2, 2014
Professional Development Institutes (PDIs)
8:00 am - 12:00 pm
PDI #1

12:00 - 1:30 pm Lunch On Your Own
1:30 - 5:30 pm
PDI #2
Friday, October 3, 2014

8:30 - 9:45 am Opening General Session
10:00 - 11:00 am Presentation Series I (3 presentations per series)
11:15 am - 12:15 pm Presentation Series II (3 presentations per series)
12:15 - 1:30 pm Welcome Lunch
1:30 - 2:30 pm Presentation Series III (3 presentations per series)
2:45 - 4:00 pm Closing General Session
Keynote Speakers - tba
Presentation Series - tba
< Back
|
Printer Friendly Page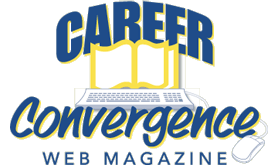 In this section
Search Archives